green Vintage toaster 4 slices
0156/04
4 slots with separate 2x2 controls. 6 levels of browning. Automatic ejection of slices. Metal body and cold walls. Toast, heat and thaw. Without pliers. Green
Vintage toaster by Ariete for your american breakfasts
The Ariete 156 Vintage Electric Toaster is the design toaster which, with its unique shapes and pastel colours, decorates your kitchen. The large size of this taster (32 L x 29 W x 30.5 H) makes it a perfect decor element for the kitchen. The Vintage electric toaster features 4 slots, with separate controls for each pair of bread slices, for browning the slices of bread at 6 different toasting levels. When the toast is ready, the automatic eject function allows you to take the slice of bread safely. The removable crumb tray ensures easy cleaning and the lower cord compartment allows you to save space. The Vintage Toaster features a sturdy design: the stainless steel outer walls in pastel colours make it a unique and unmistakable object in the panorama of small kitchen appliances. Ariete makes iconic and functional products: the Vintage Line combines Italian design with the ease of use that is the hallmark of Ariete, Italian company that is a leader in toasters for domestic use.

Discover the Ariete Vintage Toaster in action in the video
Toast for all tastes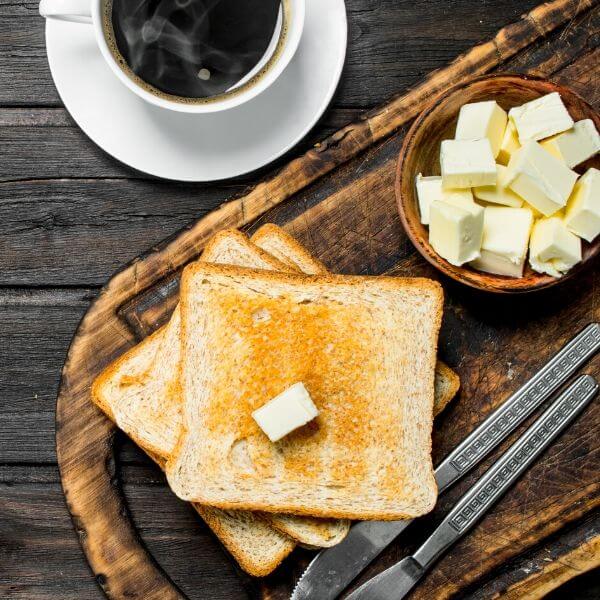 6 Toasting Levels
You can choose the level of browning of the bread you like best, by simply adjusting the special knob. In just a few moments, you will have slices of bread that are perfectly toasted and golden at the right poin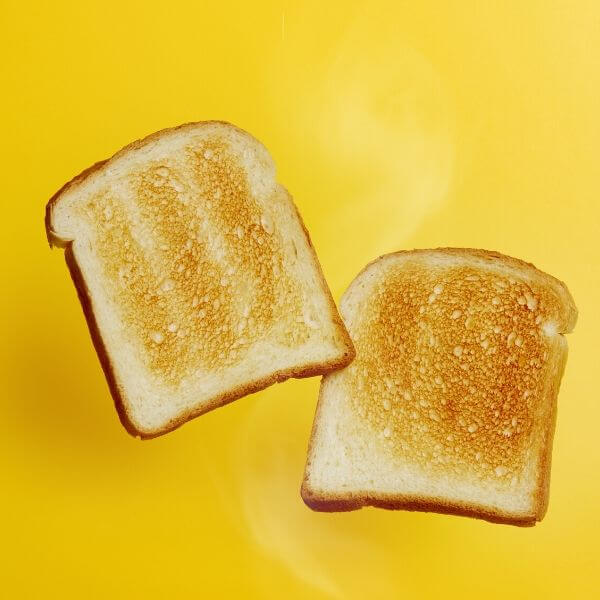 Auto eject of the toasted bread
Once the selected degree of browning has been reached, the slice of bread is automatically ejected from the toaster, ready for you to prepare your favourite toast.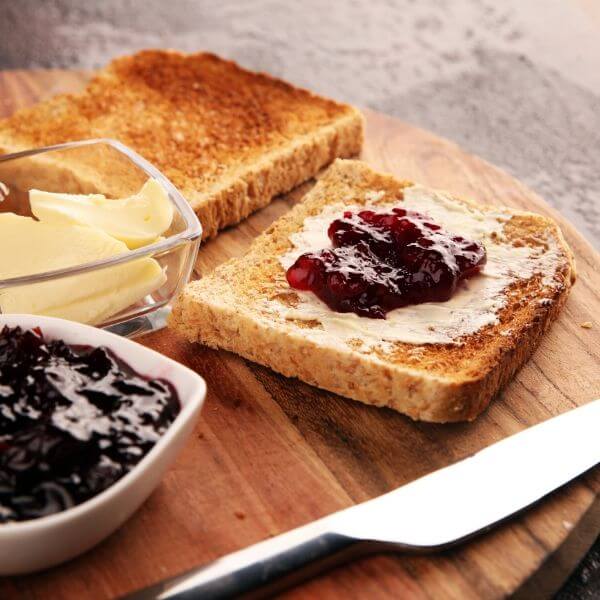 Toasts, reheats, defrosts
With the heating and defrosting functions, you can not only toast bread, but also simply reheat or defrost it, placing the frozen slice directly in the toaster.
Tostapane Vintage di Ariete per le tue colazioni all'americana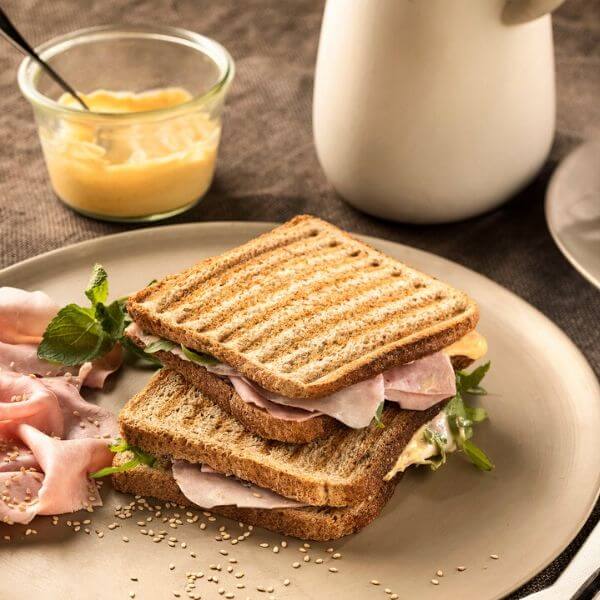 Prepara toast farciti di tutti i gusti
Che sia un classico toast prosciutto e formaggio, un avocado toast, o un semplice pane tostato per il brunch della domenica, il tostapane Vintage tosta anche i sandwich già farciti.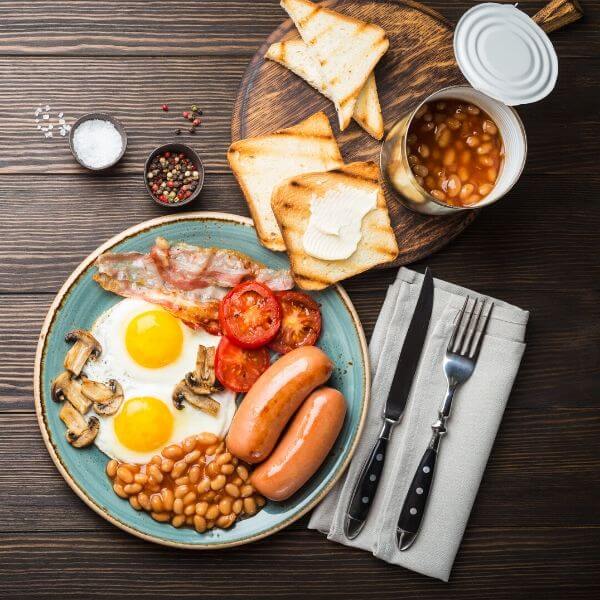 American Breakfast
Il tostapane Vintage di Ariete ha 4 slot per tostare contemporaneamente quattro fette di pane per le tue colazioni e merende extralarge! Grazie al vassoio raccoglibriciole estraibile puoi eliminare facilmente e in sicurezza eventuali residui rimasti all'interno del tostapane durante la tostatura.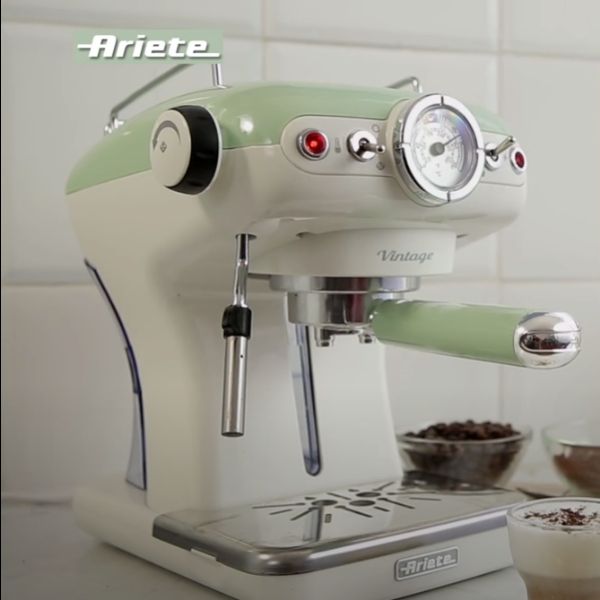 Scopri la Linea Vintage Ariete
Impastatore, cappuccinatore, macchina per il caffè e molto altro ancora: la linea Vintage di Ariete riunisce tanti prodotti dal design retrò e dai colori pastello, pensati per arredare la tua cucina con uno stile shabby chic. Scoprili tutti!
The Ariete Vintage Breakfast

Ariete's Vintage range will add a touch of retro style to your kitchen, thanks to its elegant lines and pastel colours. Mornings will have a whole new style with the Vintage products, specially designed for breakfast time. Discover them all
| Label | Value |
| --- | --- |
| Model | 0156 |
| Code | 00C015604AR0 |
| EAN | 8003705114944 |
| Power | 1600w |
| Control | separated 2x2 slices |
| 6 browning levels | ✓ |
| Crumb trays | removable |
| Self centering function | ✓ |
| Automatic ejection of the slices | ✓ |
| Cord storage | ✓ |
| Non slip feet | ✓ |
| Marks | CE |
| Product length | 32.00 cm |
| Product width | 29.00 cm |
| Product height | 20.50 cm |
| Product weight | 2.22 Kg |
| Box weight | 3.35 Kg |
| Master weight | 7.40 Kg |
| Master pieces | 2 |
| Pallet pieces | 36 |
| 20 container pieces | 816 |
| 40 container pieces | 1680 |
| 40H container pieces | 1890 |