Vintage kettle Green 1,7 Liters
2869/04
Kettle with sinuous and retro lines, with cordless base and 1.7 liter capacity that adds to the vintage line
The Ariete 2869 Vintage Electric Kettle is the designer kettle that furnishes the kitchen with its unique shapes and pastel colours. The 360 ° swivel base allows easy placement of the kettle on all kitchen tops. The Vintage Electric Kettle has a 1.7 L capacity and 2000 Watts of power, which allow the water to boil in a few moments, so you can quickly prepare infusions, teas and herbal drinks. The cold handle and the stainless steel walls protect you from accidental burns; the kettle turns on with the simple push of a button and turns off automatically when the liquid reaches the boiling point (for safety, it also turns off when it is empty). The Vintage kettle is perfect for quickly boiling water, a key element of Italian cuisine, but also to make fragrant teas and delicious infusions such as herbal teas, chamomile and barley drinks. Ariete makes iconic and functional products: the Vintage Line combines Italian design with the ease of use that is the hallmark of Ariete, Italian company that is a leader in breakfast products.
Watch the Vintage Electric Kettle in action!
Vintage electric kettle 1.7 liter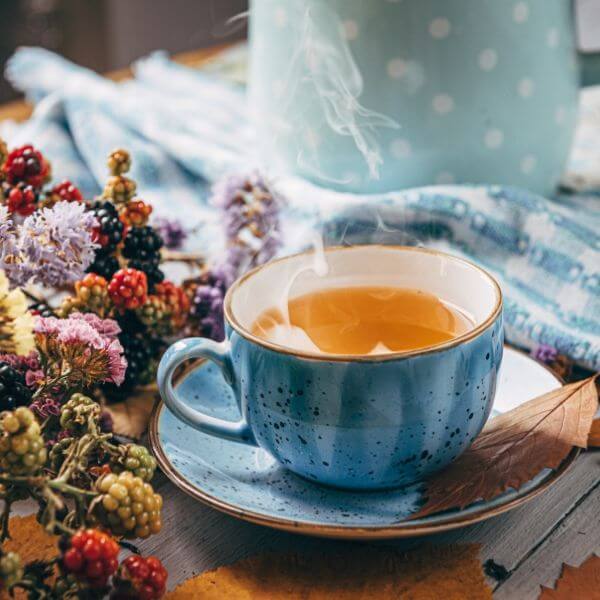 Water boils in just a few moments
Enjoy a cup of hot tea for breakfast, a herbal drink or a chamomile tea before bed. Ariete's Vintage electric kettle quickly boils water and your hot drink will be ready in just a few moments.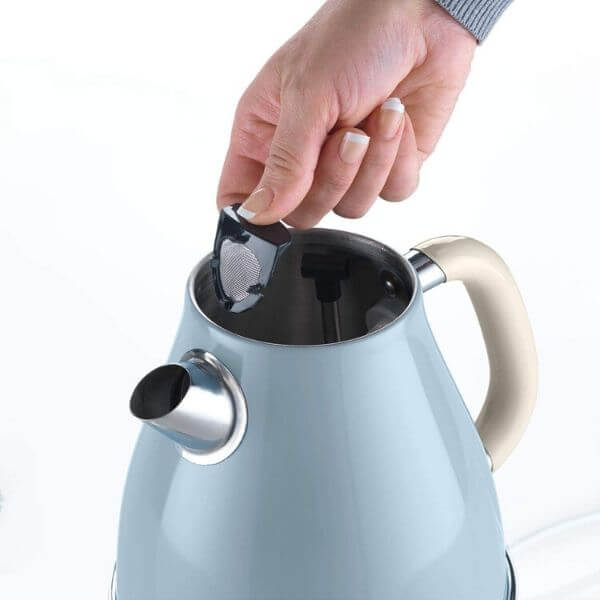 Removable and washable filter
Thanks to the filter located on the kettle spout, the boiled water will be filtered and ready to drink. The filter is removable and washable, ensuring a long life for your Vintage kettle.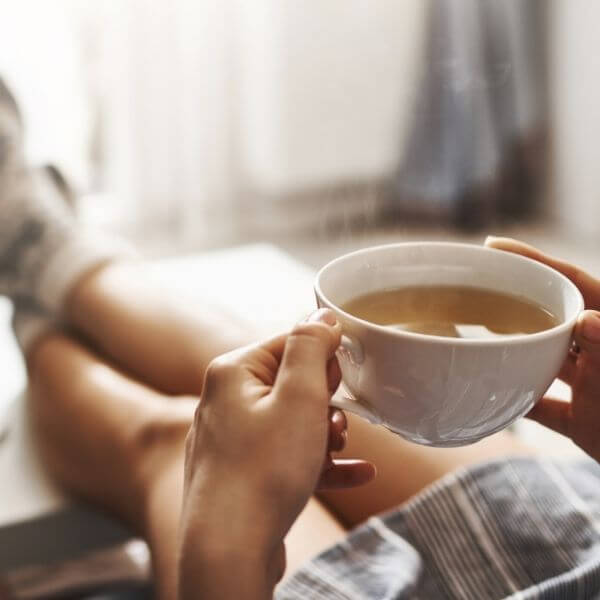 Full auto shut off
For your moments of relaxation, there is nothing better than a herbal drink or a cup of tea to enjoy in the company of others or alone. Thanks to the automatic shut off, you can be sure that, as soon as the water has reached the boiling temperature, the kettle will turn itself completely off.
Tea, herbal teas and infusions for your moments of relaxation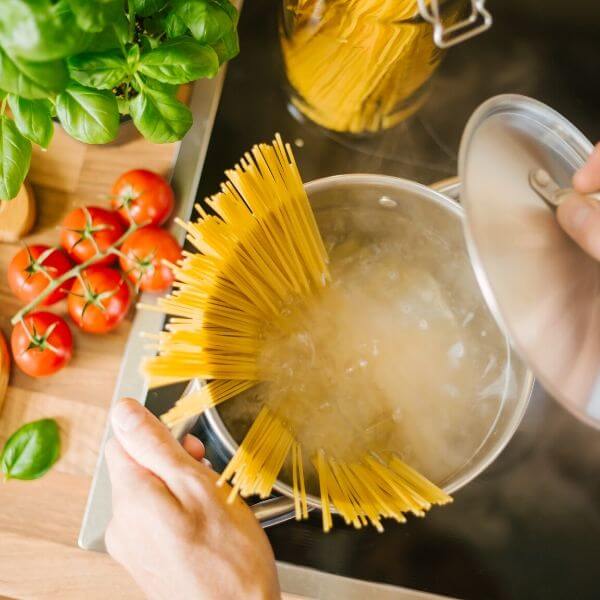 1.7 Litre Capacity
The kettle from Ariete's Vintage line will boil water in a matter of minutes, allowing you to prepare teas and herbal drinks, as well as to use to continue cooking pasta as quickly as possible.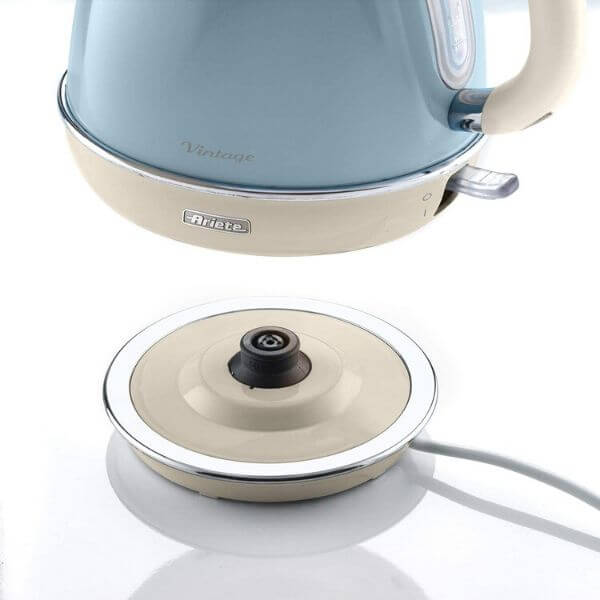 360 ° cordless base
You can detach the kettle from its base and conveniently carry it directly to the table or wherever you prefer. The cold walls guarantee safe transport of the kettle, without the risk of burns.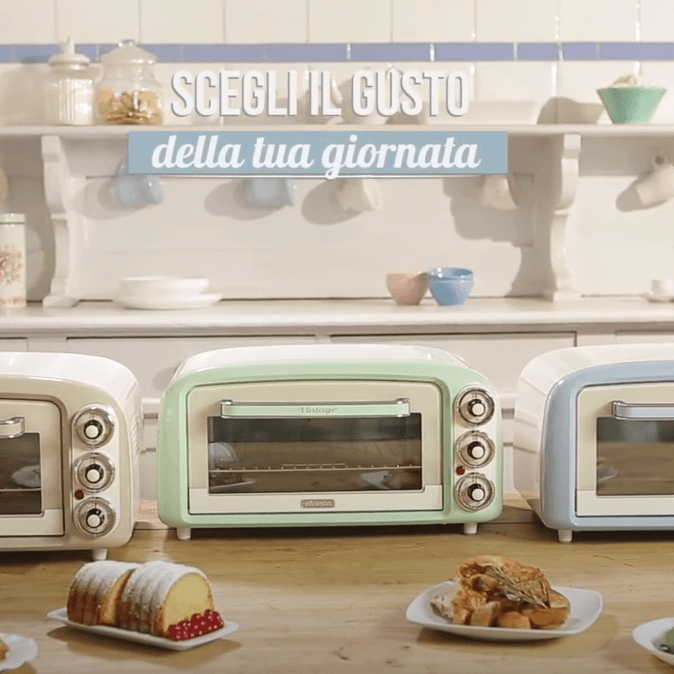 Discover the Ariete Vintage Line
The metal body, the pastel colours and the retro lines ensure that the Ariete Vintage kettle will become a decor element in your kitchen, functional and perfect to display even after use. Discover all the other products in Ariete's Vintage line.
| Label | Value |
| --- | --- |
| Model | 2869 |
| Code | 00C286904AR0 |
| EAN | 8003705115170 |
| Power | 2000W |
| Capacity | 1,7 lt |
| Base | separate 360 ° |
| Water level indicator | ✓ |
| Visible water level | ✓ |
| Safety of cold walls and support base | ✓ |
| Removable limescale filter | ✓ |
| Automatic auto-shutdown | ✓ |
| Product length | 22.00 cm |
| Product width | 22.00 cm |
| Product height | 30.50 cm |
| Product weight | 1.16 Kg |
| Box weight | 1.67 Kg |
| Master weight | 10.86 Kg |
| Master pieces | 6 |
| Pallet pieces | 102 |
| 20 container pieces | 2160 |
| 40 container pieces | 4560 |
| 40H container pieces | 5424 |