blue Cotton Candy Party Time
2973/01
Blue Cotton candy machine with the unique design of the 1950s American Diner. Compatible with granulated sugar or hard candies. Let's party with Party Time Ariete!
Homemade cotton candy for your parties with friends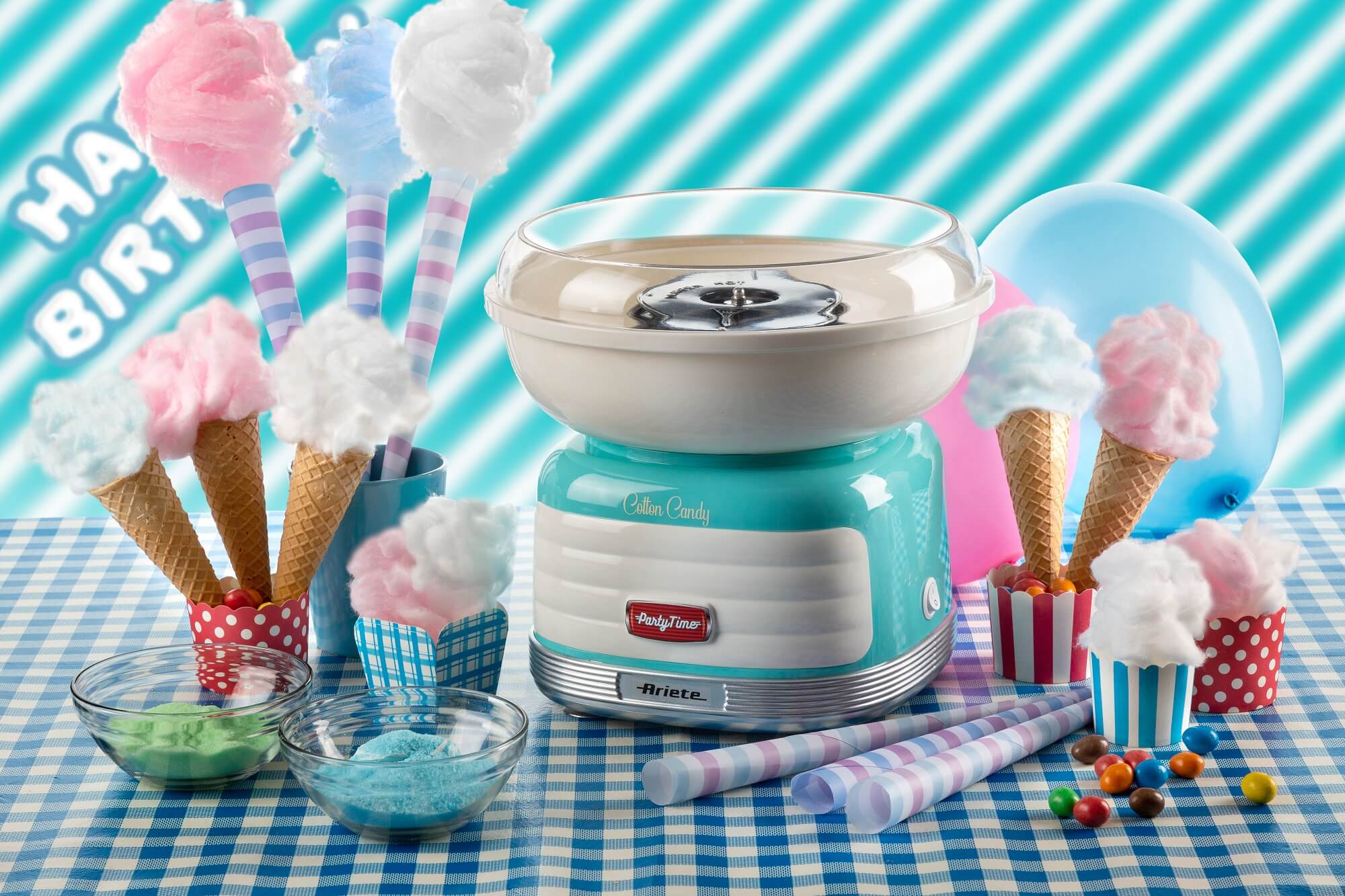 With Cotton Candy Party Time every day is "Happy Days"
It will be like having an theme park right in your own home with Ariete's Party Time candy floss maker. Have fun creating new sweet treats with caster sugar or hard sweets of all flavours, to amuse children... and adults too! Party Time's Cotton Candy is extremely easy to use, you just have to place the sugar or the chopped boiled sweets straight into the machine and start to gather the candy floss, using the special cone supplied. Guaranteed fun!
A cloud of candy floss, like you get at the theme park!
The Cotton Candy candy floss maker from Ariete's Party Time line allows you to make homemade candy floss just like you get at the theme park. Perfect for bringing happiness into the home, to amuse the children and make the adults kids again!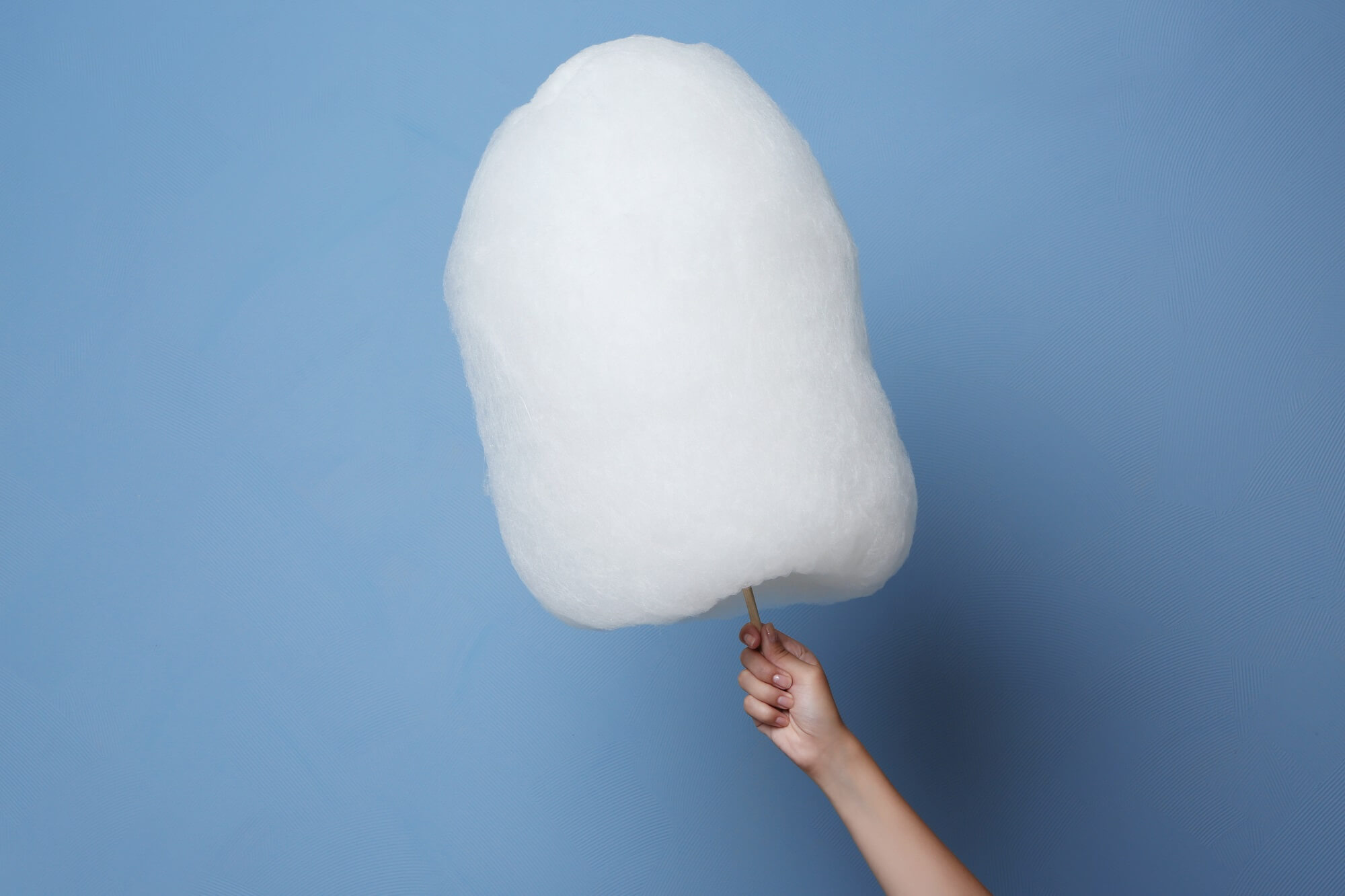 An unforgettable birthday party!
Organise a truly unforgettable birthday party with the Party Time Cotton Candy candy floss maker. Choose lots of flavours of hard sweets and make just as many flavours of colourful, sweet, fun candy floss. The children will love it and will have fun making candy floss at home to enjoy with their friends!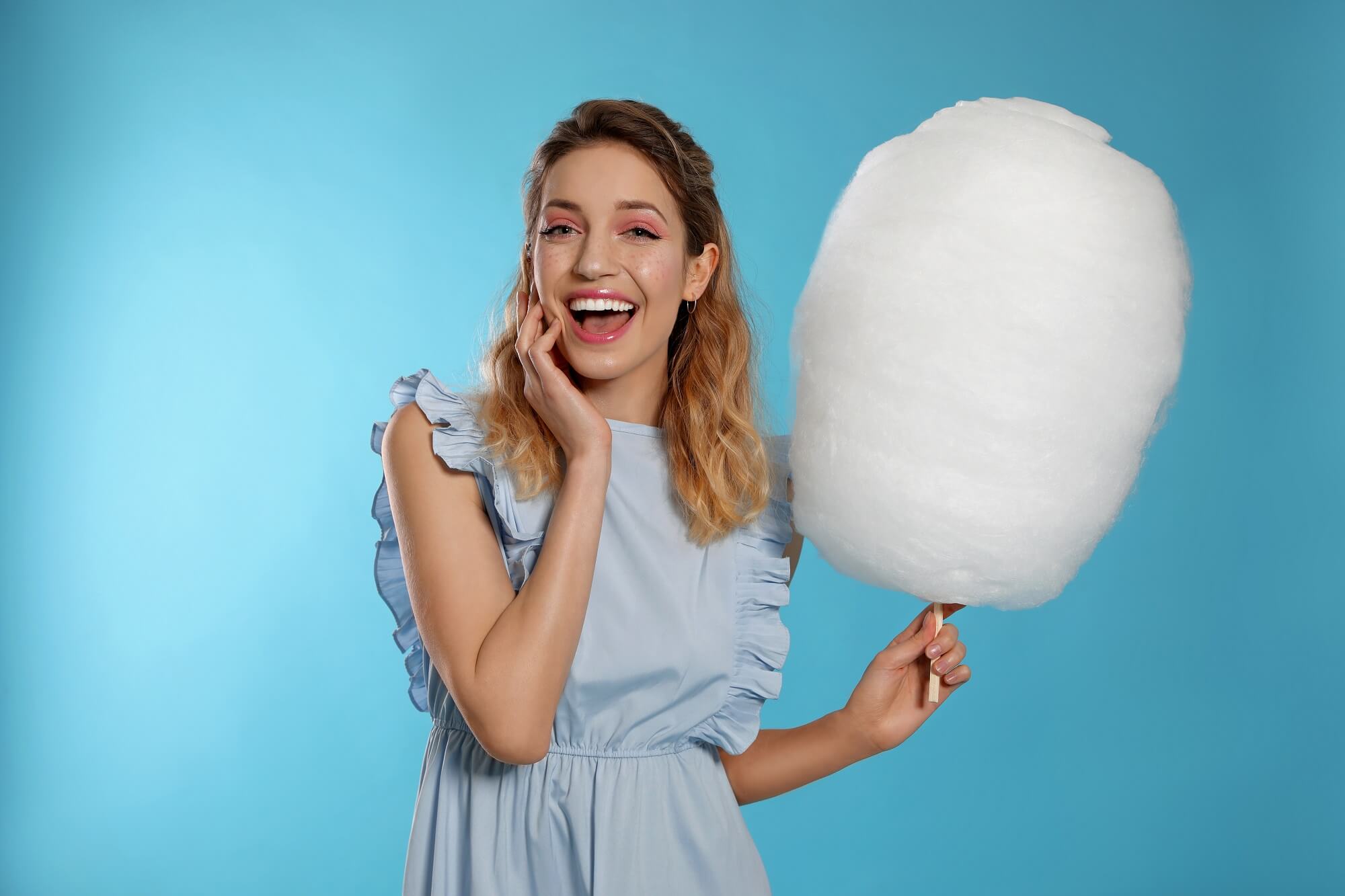 IT'S ALWAYS PARTY TIME WITH ARIETE
Discover Ariete's Party Time line, with loads of products designed for you to have fun together and create delicious snacks and parties for all ages. Loads of products, all featuring a sparkling design that will take you back to the American Happy Days of the 1950s!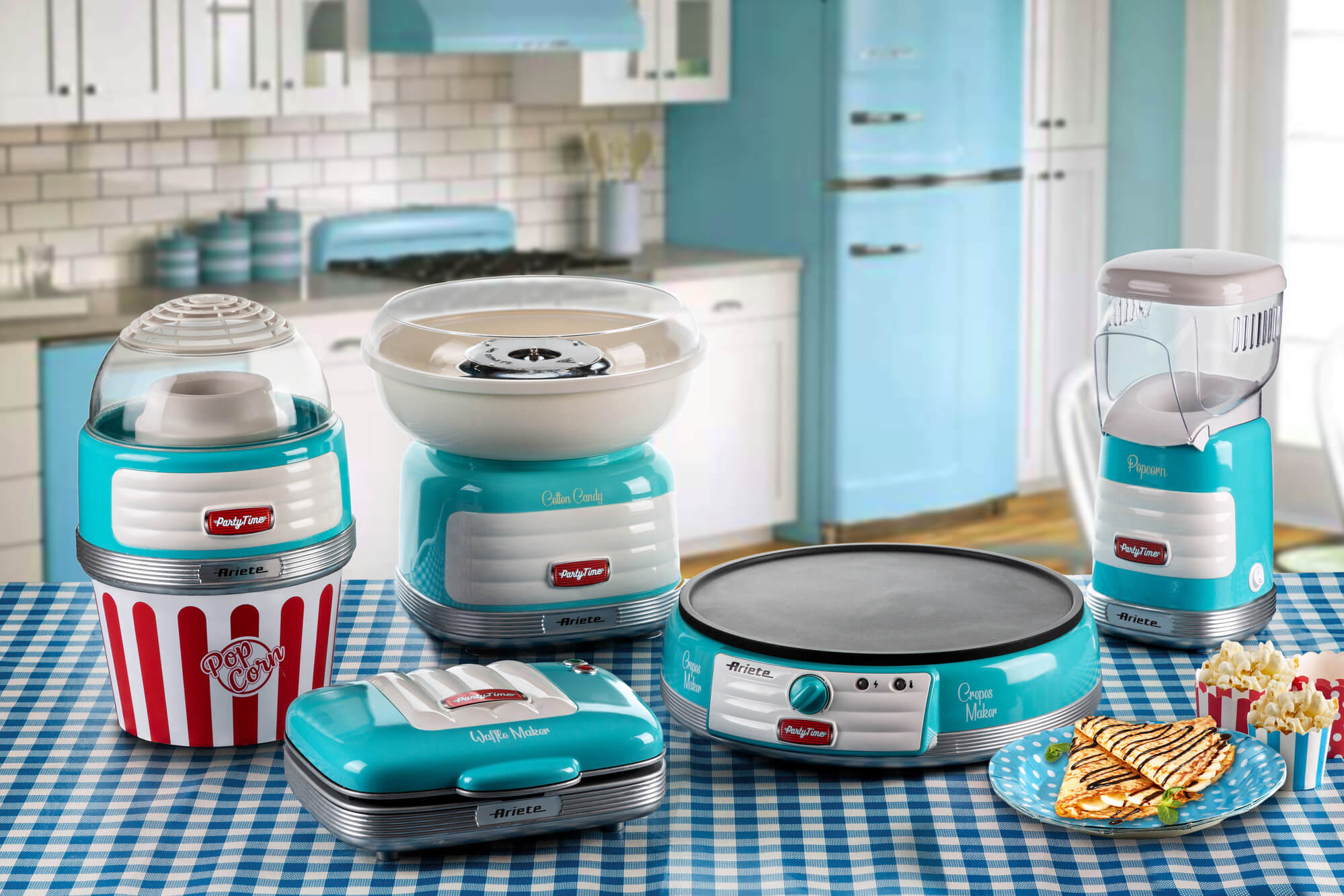 | Label | Value |
| --- | --- |
| Model | 2973 |
| Code | 00C297301AR0 |
| EAN | 8003705119062 |
| Power | 450 Watts |
| Compatible with | Granulated sugar or hard candies |
| Cotton candy cones | 4 |
| Doser | ✓ |
| Product length | 28.00 cm |
| Product width | 28.00 cm |
| Product height | 26.50 cm |
| Product weight | 1.81 Kg |
| Box weight | 2.38 Kg |
| Master weight | 5.22 Kg |
| Master pieces | 2 |
| Pallet pieces | 72 |
| 20 container pieces | 1348 |
| 40 container pieces | 2840 |
| 40H container pieces | 3032 |