blue Waffle Maker Party Time
1973/01
Blue Waffle maker with non-stick electric plates, with the unique design of the 1950s American Diners. Let's party with Party Time Ariete!
With Waffle Maker Party Time every day is "Happy Days"
Scrumptious waffles with chocolate, summer waffles with fresh fruit and whipped cream, savoury egg free waffles with salmon and cream cheese. Any way you like them, waffles are perfect for any time of day: breakfast, lunch, afternoon snack or dinner. With Ariete's Party Time Waffle Maker you can make your favourite waffles at home in just a few minutes, thanks to the non-stick plates specially designed to achieve the classic texture of waffles. The waffle maker has the unmistakable design of Ariete's Party Time line: smooth lines and pop art colours that recall the America of the 50s and its Happy Days. Discover the whole Party Time collection: transform your kitchen into a typical American diner and have fun making popcorn, crepes, waffles and candy floss. Fun is guaranteed!
Have you ever tried savoury waffles?
Who said that only sweet waffles are good? Try them as a substitute for toast or crepes for your savoury breakfasts and brunches, accompany them with boiled or scrambled eggs, with salmon and avocado or with ham and salad. You can create loads of combinations and enjoy a different waffle every day. If you want to stay light, make the mixture lighter by making an egg-free or butter-free waffle. Which one would you like to eat today?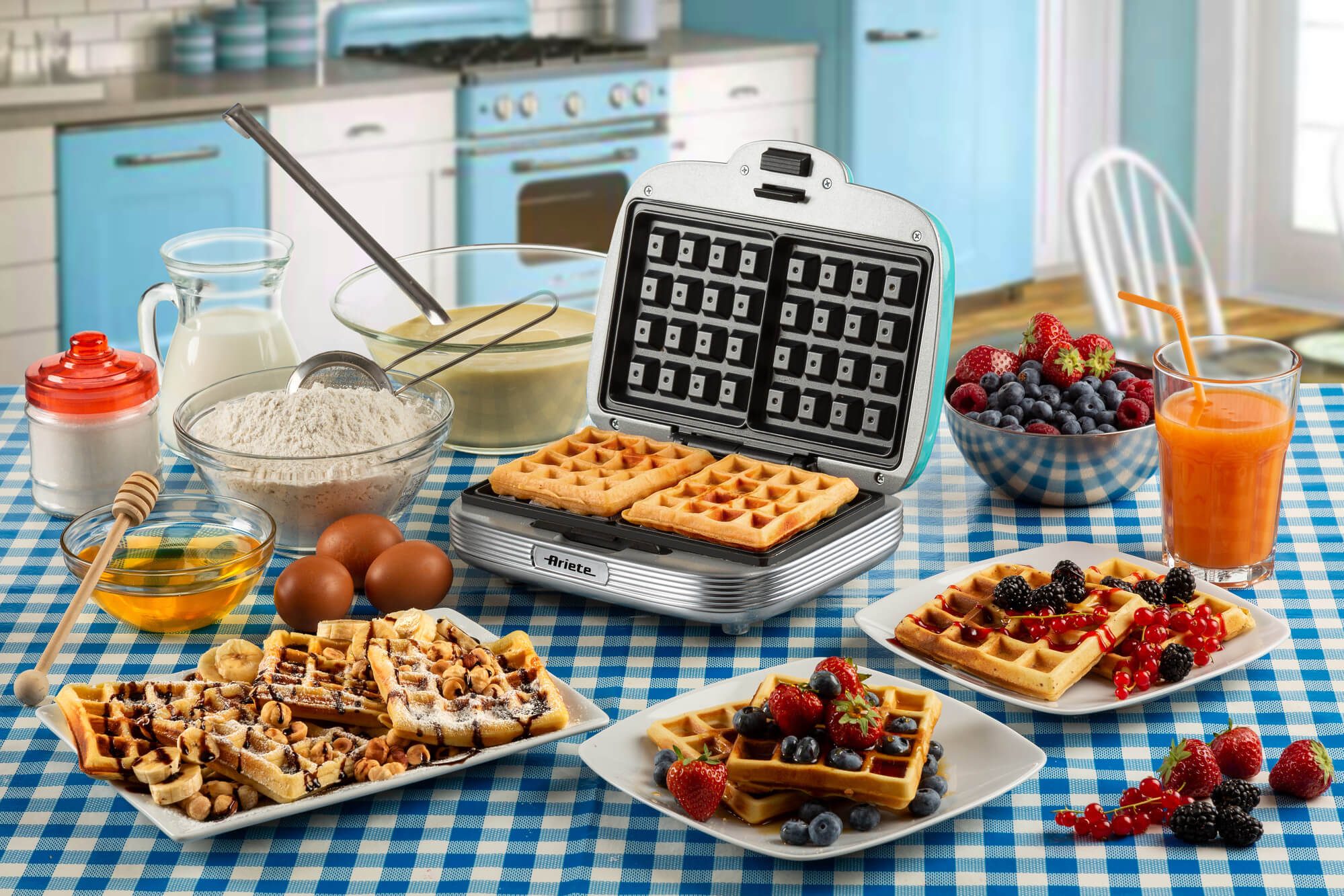 It's always Party Time with Ariete!
Discover Ariete's Party Time line, with loads of products designed for you to have fun together and create delicious snacks and parties for all ages. Loads of products, all featuring a sparkling design that will take you back to the American Happy Days of the 1950s!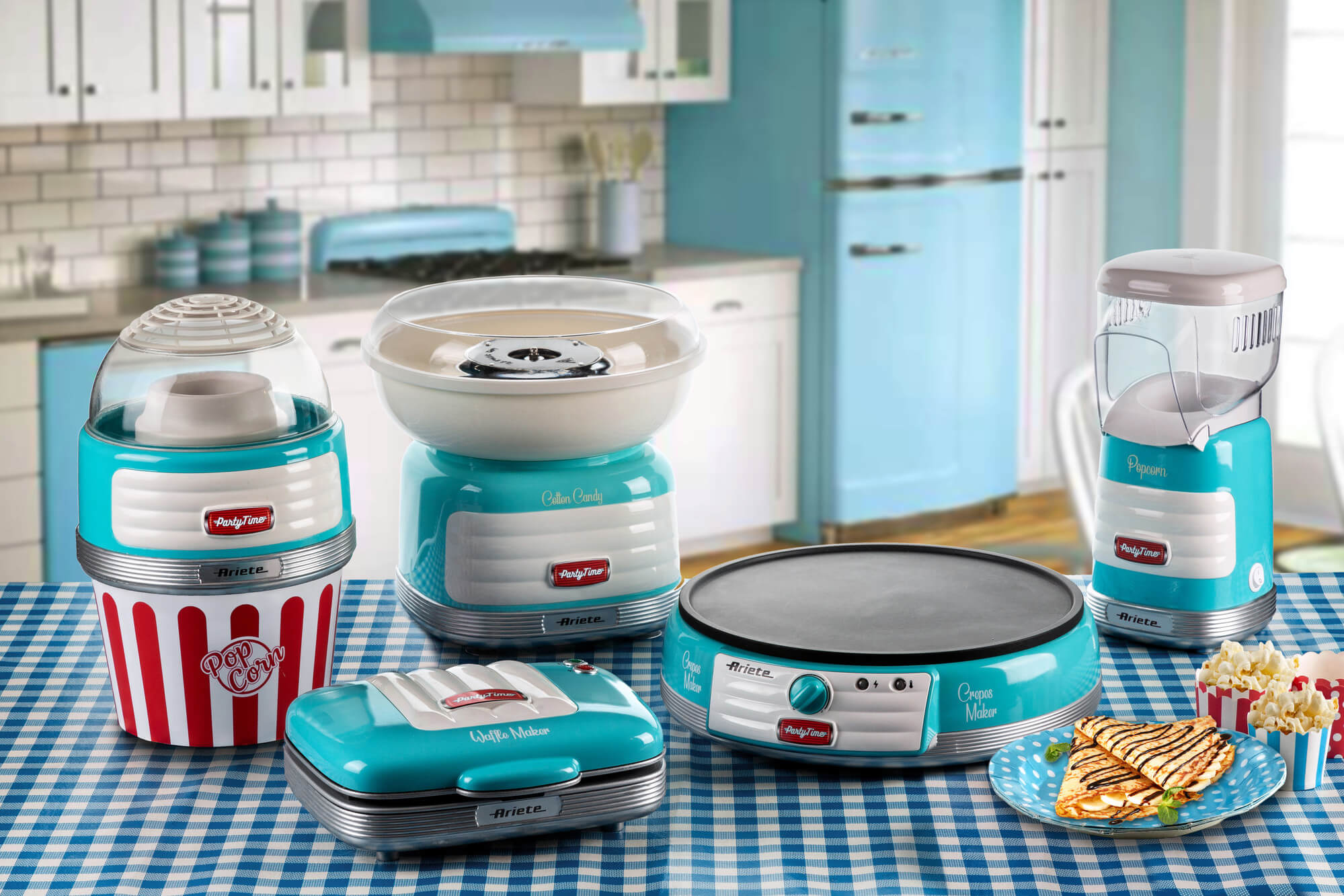 | Label | Value |
| --- | --- |
| Model | 1973 |
| Code | 00C197301AR0 |
| EAN | 8003705119055 |
| Power | 700 Watts |
| Power On and Ready Temperature Indicator | ✓ |
| Non-stick plates | 2 |
| Cable reel | ✓ |
| Safety lock | ✓ |
| Product length | 25.00 cm |
| Product width | 21.00 cm |
| Product height | 9.50 cm |
| Product weight | 1.47 Kg |
| Box weight | 1.79 Kg |
| Master weight | 7.62 Kg |
| Master pieces | 4 |
| Pallet pieces | 144 |
| 20 container pieces | 3024 |
| 40 container pieces | 6192 |
| 40H container pieces | 6880 |