Sandwiches & Cookies Party Time Red
1972/00
Multifunction Electric Plate for muffins, donuts and sandwiches, with a unique design of the 1950s American Diners. Ideal for preparing sweet and savory snacks with joy. Let's party with Party Time Ariete!
For a party, a snack or a special day, with the new
Sandwiches & Cookies Party Time
electric plate you can prepare a table full of goodness! Delicious muffins, irresistible donuts and stuffed sandwiches. One simple and quick product to use with
3 non-stick and interchangeable plates
. Have fun in the kitchen and create lots of good things!
3 products in 1: change the plate and create your snack!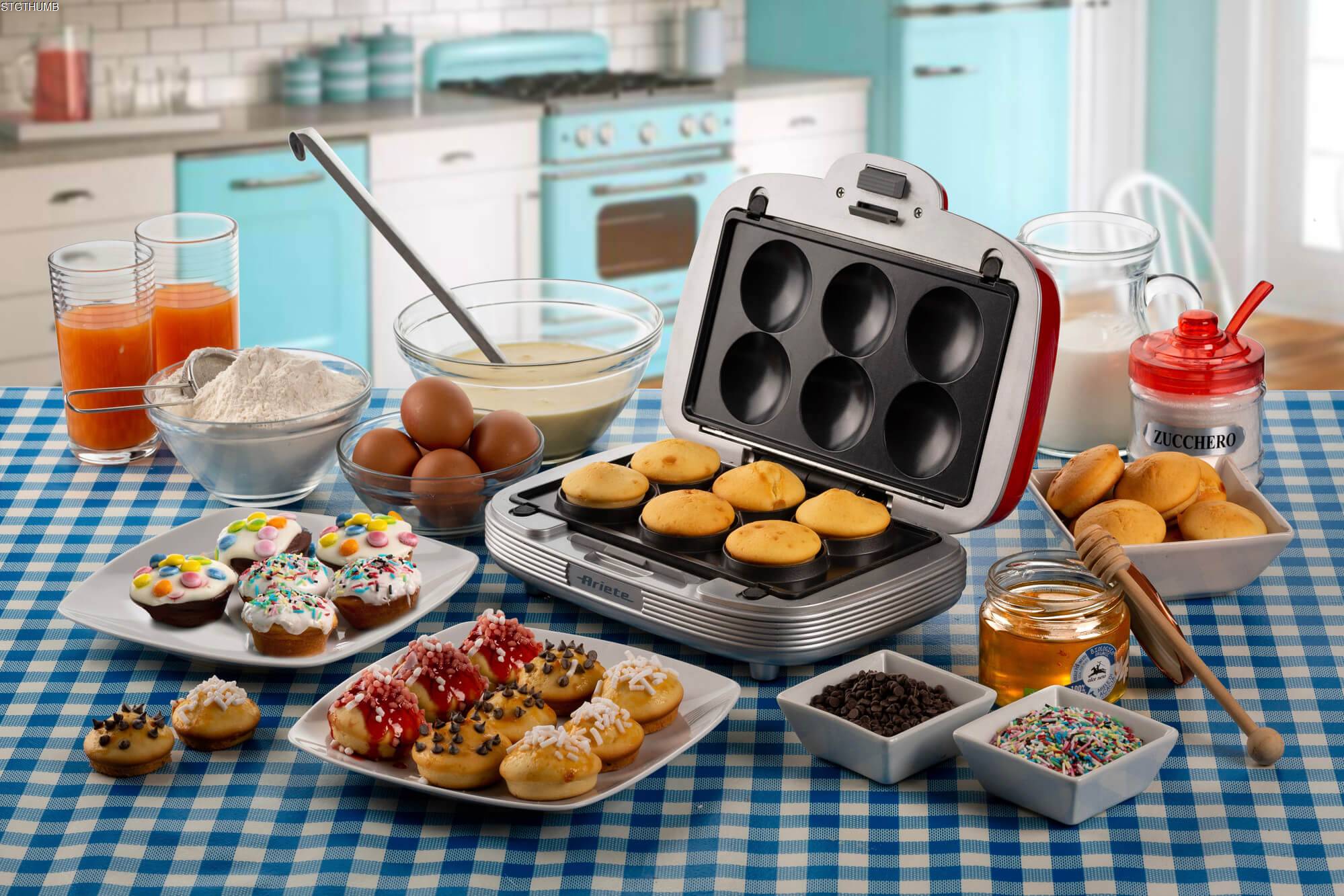 Soft muffins to decorate
Have fun in the kitchen with delicious creations: try decorations such as smarties, chocolate chips or chopped hazelnuts. Your muffins will be irresistible!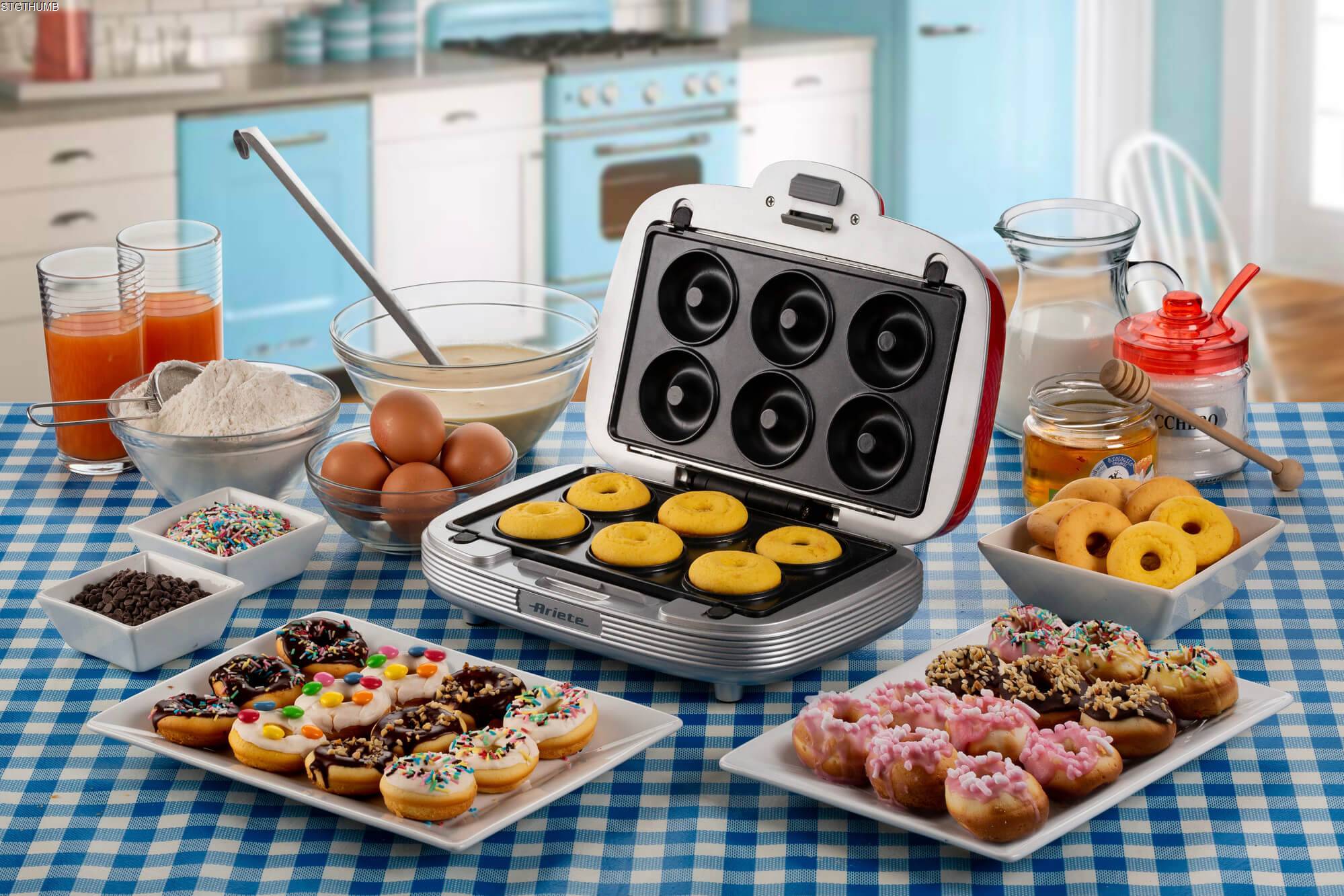 American-style donuts in minutes
Let's go back to the American Happy Days of the 1950s. Prepare lots of delicious donuts with Sandwiches & Cookies Party Time, for the delight of young and old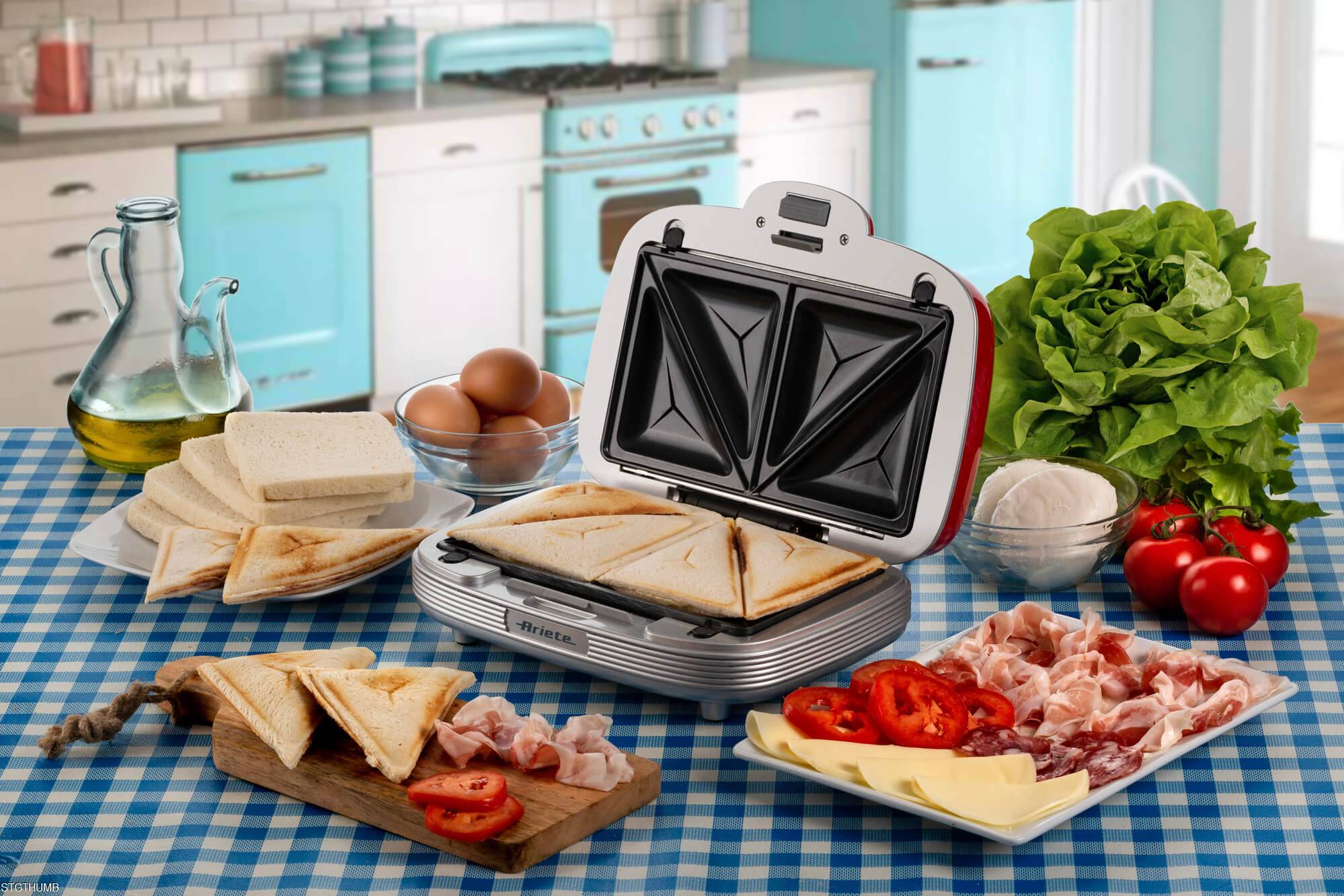 Aperitivo Time
Organizing last-minute aperitifs with friends is no longer a problem with the Party Time hot plate. Stuffed sandwiches to enjoy with a good drink and lots of fun!
AN HEALTY SNACK
From today you prepare your children's snacks with all natural ingredients. Sandwiches & Cookies Party Time is ideal for making sweet and savory snacks to take to school!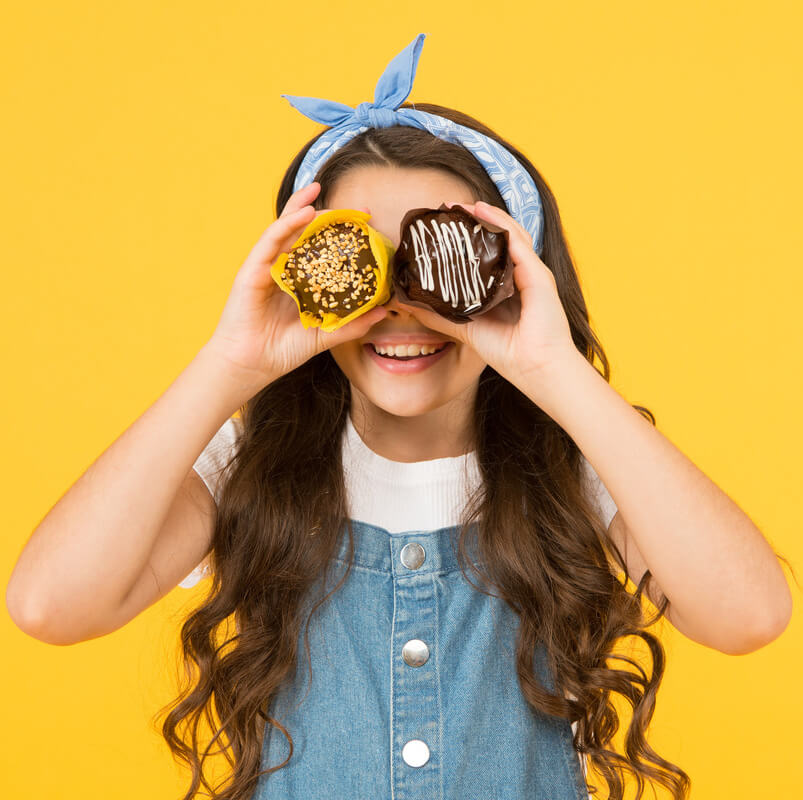 FESTE E COMPLEANNI INDIMENTICABILI
Add the right decorations, play the music and prepare a buffet full of stuffed sandwiches, colorful muffins and delicious donuts with the Sandwiches & Cookies Party Time. Taste and fun are guaranteed!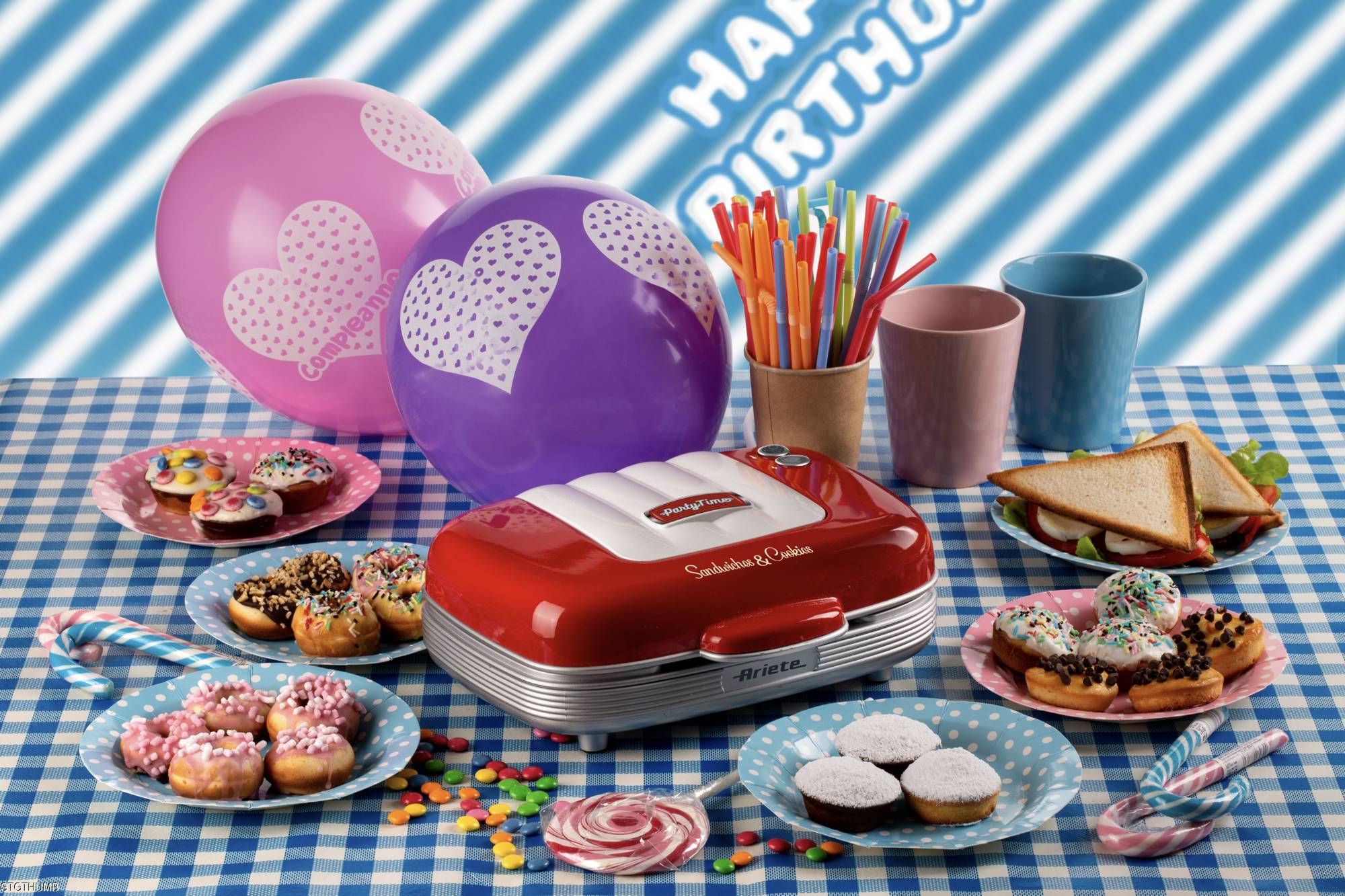 | Label | Value |
| --- | --- |
| Model | 1972 |
| Code | 00C197200AR0 |
| EAN | 8003705119741 |
| Power | 700 watts |
| Power on indicator | ✓ |
| Temperature ready warning light | ✓ |
| 3 non-stick, removable and interchangeable plates | ✓ |
| Cable reel | ✓ |
| Product length | 27.00 cm |
| Product width | 22.00 cm |
| Product height | 11.00 cm |
| Product weight | 2.75 Kg |
| Box weight | 3.15 Kg |
| Master weight | 13.23 Kg |
| Master pieces | 4 |
| Pallet pieces | 96 |
| 20 container pieces | 1984 |
| 40 container pieces | 4032 |
| 40H container pieces | 4536 |