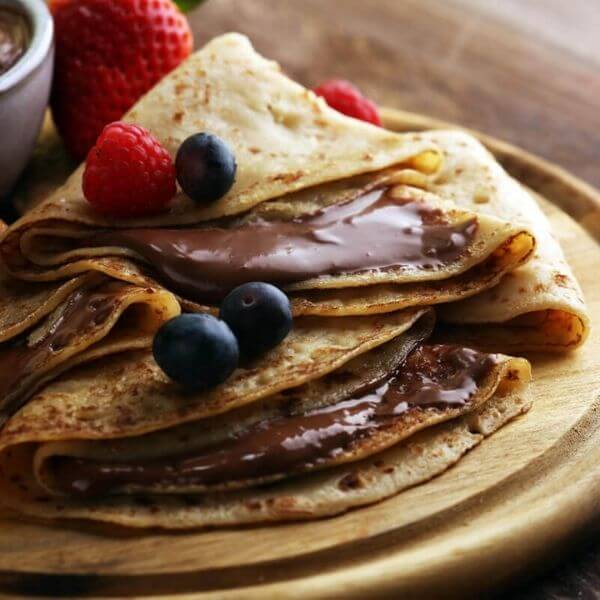 Sweet crepes recipes
Crepes can be at the same time a lunch, a tasty dessert or a light snack, for something a bit different.
What's more, they can be prepared using fruit, ice cream, jam, or any ingredient that springs to your mind. You can also try vegan crepes or gluten-free crepes: you can modify the recipe for the base mix, even transforming it into a light version for egg-free crepes, good also as a substitute for bread at mealtimes.