Black Moderna Electric Kettle
2854/02
Black Electric kettle of the Moderna range. Cooking with style!
Not a simple electric kettle, but a design object for your relax moments
Harmonious shapes and fine details define the features of the 1.7 L electric kettle from Ariete's Moderna range. A kettle that is also a true design object capable of adorning any kitchen. The Moderna line is distinguished not only by the design and the elegance of its line but also by the functionality of the products in the range. The kettle has a 360° cordless base which enables you to take it straight to the table or place it wherever you wish on the kitchen work surface. The stainless steel body gives it solidity and boasts a visible thermometer which indicates the water temperature and a removable and washable filter. Plus, thanks to the automatic shut-off feature, while it boils you can allow yourself a moment to relax in complete safety and with a touch of true style.
Discover the Moderna electric kettle in action
With Ariete's Modern Coffee Machine your relax moments have a completely different style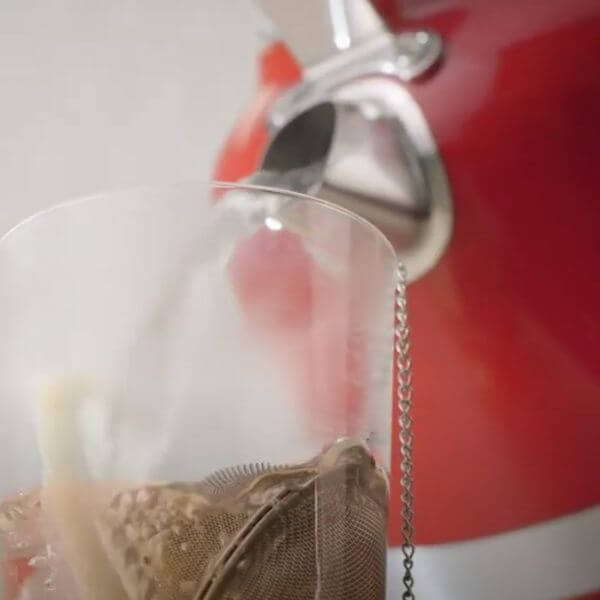 Tea, herbal teas, infusion and relaxation
Choose your favourite infusion, boil the water in just a few minutes using the kettle from Ariete's Moderna line and enjoy a moment of true relaxation.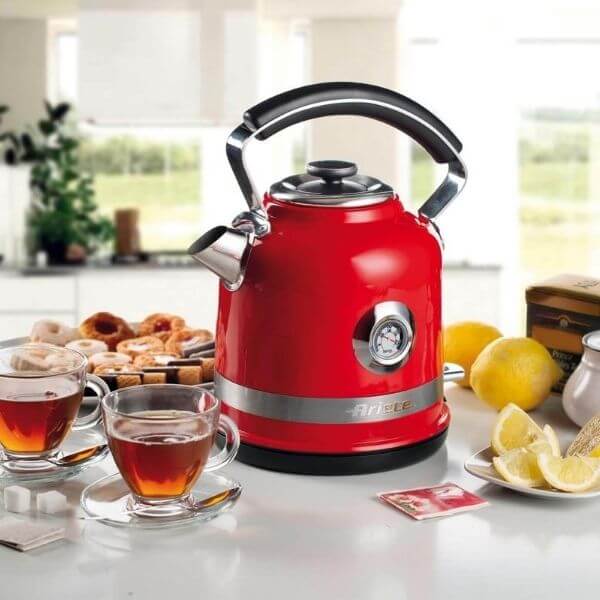 The Moderna breakfast
Ariete's Moderna range has been designed to enhance an elegant kitchen with everything you need for breakfast: electric kettle, espresso coffee-maker and toaster.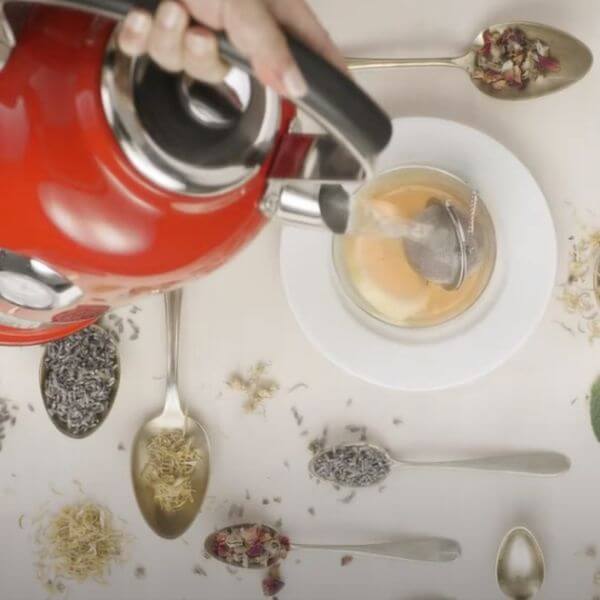 Elegant, functional kettle
Indulge yourself with a hot drink for breakfast. The kettle from the Moderna range has everything it takes to enhance your kitchen decor and give you little moments of pleasure.
Complement your Moderna range product with others from the line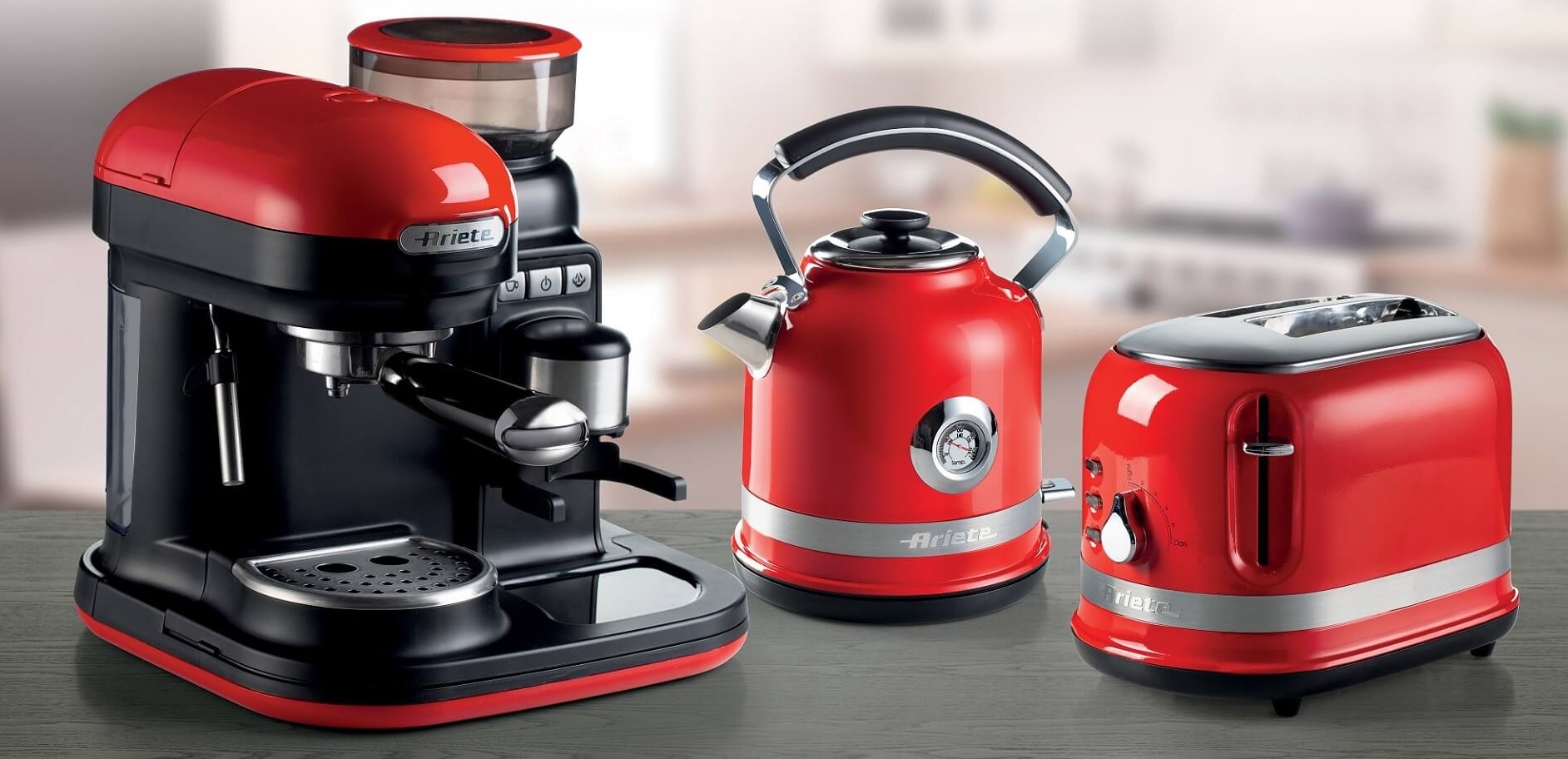 | Label | Value |
| --- | --- |
| Model | 2854 |
| Code | 00C285402AR0 |
| EAN | 8003705119000 |
| Power | 1850-2000W |
| Capacity | 1,7L |
| Body | Stainless steel |
| Water temperature thermometer | ✓ |
| Cordless 360° | ✓ |
| Visible water level | ✓ |
| Removable filter | ✓ |
| On/off lever with light | ✓ |
| Auto shut-off | ✓ |
| Cable compartment | ✓ |
| Product length | 24.50 cm |
| Product width | 19.50 cm |
| Product height | 29.00 cm |
| Product weight | 1.64 Kg |
| Box weight | 2.08 Kg |
| Master weight | 8.94 Kg |
| Master pieces | 4 |
| Pallet pieces | 96 |
| 20 container pieces | 1916 |
| 40 container pieces | 3928 |
| 40H container pieces | 4584 |