white Moderna Espresso
1318/01
White Espresso machine of the Moderna range with integrated coffee grinder for a good coffee, just like at the cafeteria!
A coffee break with the unique style of Ariete's Moderna range
Style and functionality are the 2 key characteristics of Ariete's Moderna Line and are perfectly exemplified in this coffee machine. Sinuous lines, sophisticated design, and ease of use make this espresso machine a must have for true coffee connoisseurs who know how to appreciate the unmistakable aroma of freshly ground coffee. Thanks to the integrated coffee grinder, you can grind your coffee beans right in your own home, releasing the aroma of freshly ground coffee ready to be transformed into a hot, full-bodied and creamy espresso. The machine operates at 15 bars of pressure, you can decide to make 1 or 2 cups of coffee at the same time, and with the milk frother you can also prepare the frothed milk for making macchiatos or cappuccinos. With the Moderna coffee machine your breakfast will have unique taste and style.
With Ariete's Modern Coffee Machine your relax moments have a completely different style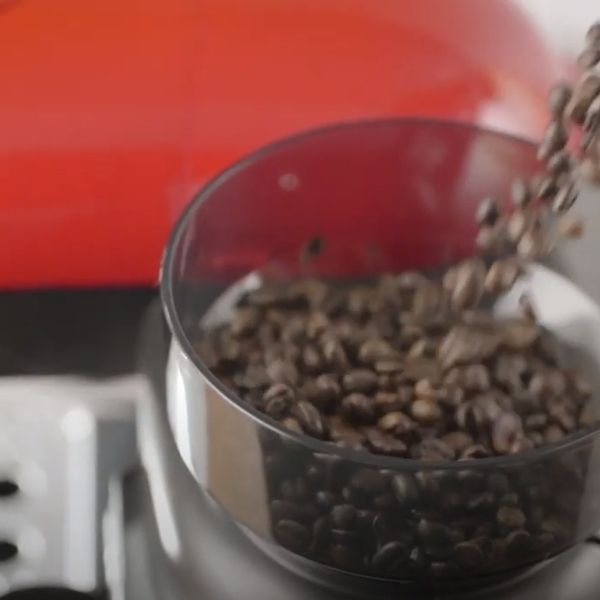 Freshly ground coffee for true connoisseurs
From coffee beans to your favourite espresso in a few moments. Choose your favourite blend and enjoy the coffee you have always wanted in your own home.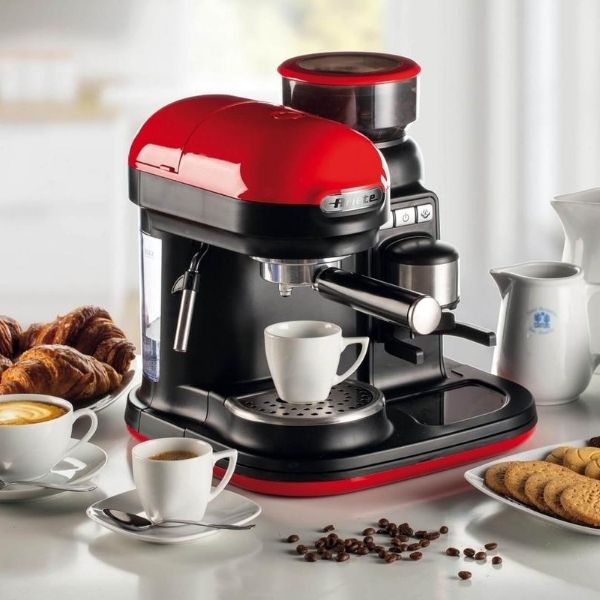 The Moderna breakfast
Ariete's Moderna range has been designed to enhance an elegant kitchen with everything you need for breakfast: electric kettle, espresso coffee-maker and toaster.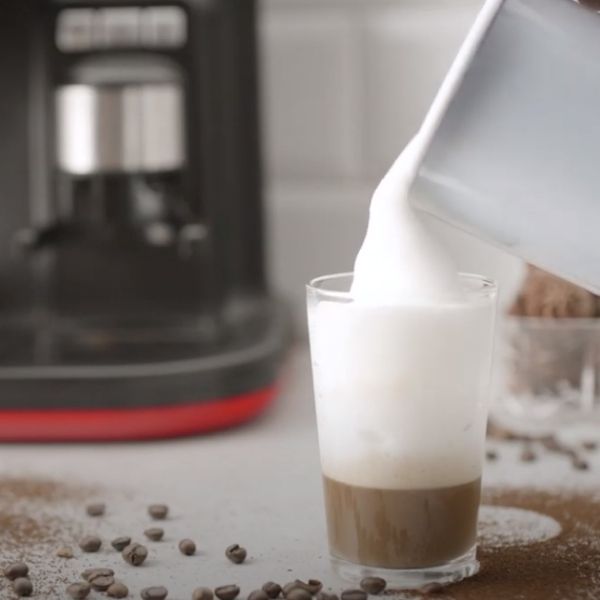 Frothy milk for your cappuccinos
If you can't do without a foamy cappuccino in the mornings, the Moderna coffee machine will make every breakfast the best you could dream of.
Complement your Moderna range product with others from the line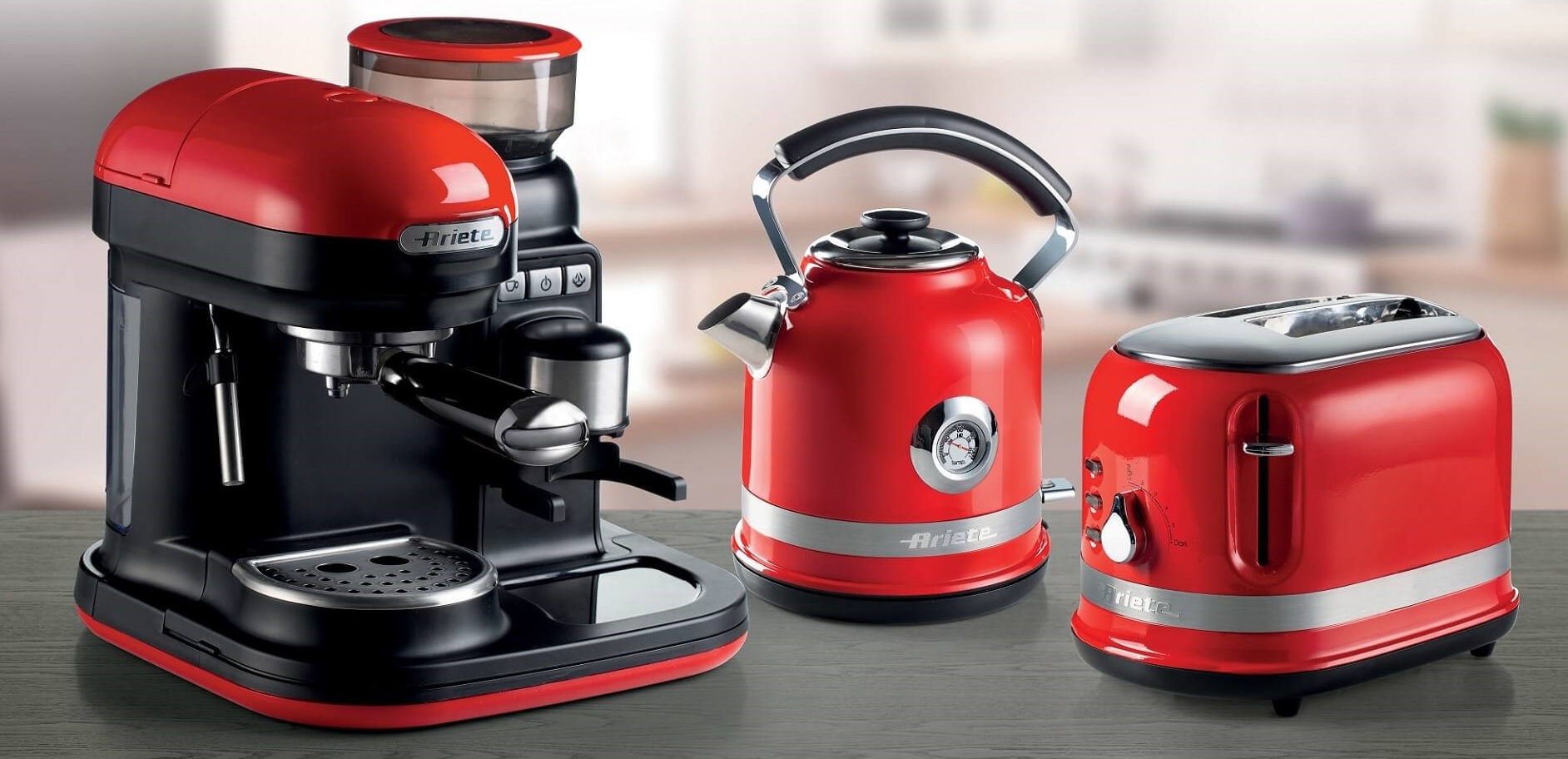 | Label | Value |
| --- | --- |
| Model | 1318 |
| Code | 00M131801AR0 |
| EAN | 8003705118737 |
| Power | 920-1080W |
| Pressure | 15 bar |
| Filter holder | 1 and 2 cups filter |
| Coffee grinder | ✓ |
| Ground coffee dispenser | ✓ |
| Cappuccino maker | ✓ |
| Removable tank | ✓ |
| Removable drip tray | ✓ |
| Auto shut-off | ✓ |
| Tank capacity | 800cc |
| Coffee grinder tank capacity | 250gr |
| Product length | 30.00 cm |
| Product width | 30.50 cm |
| Product height | 30.50 cm |
| Product weight | 6.12 Kg |
| Box weight | 7.87 Kg |
| Master weight | 7.87 Kg |
| Master pieces | 1 |
| Pallet pieces | 30 |
| 20 container pieces | 576 |
| 40 container pieces | 1188 |
| 40H container pieces | 1386 |