B-Dry
0616/00
Dryer to dehydrate fruit, vegetables, mushrooms, herbs, meat. Adjustable temperature from 35 ° C to 70 ° C. Uniform heat distribution. 5 interchangeable baskets with BPA Free lid. Green
How to dry fruit and vegetables at home? With B-dry by Ariete
Thanks to the even distribution of heat, Ariete B-Dry is a food dehydrator that ensures the evaporation of water whilst maintaining the level of minerals and vitamin in food. The handy 5 interchangeable baskets allow the simultaneous dehydration of different foods. B-Dry permits to dehydrate and therefore preserve many foods, as fruit, vegetable, mushrooms, herbs, and meat, for long time. Ariete B-Dry is the best solution for preserving food in the long term, without additives and preservatives, and is the perfect product to combine taste and flavour with a healthy cuisine!
What can be dried with Ariete's B-dry dryer?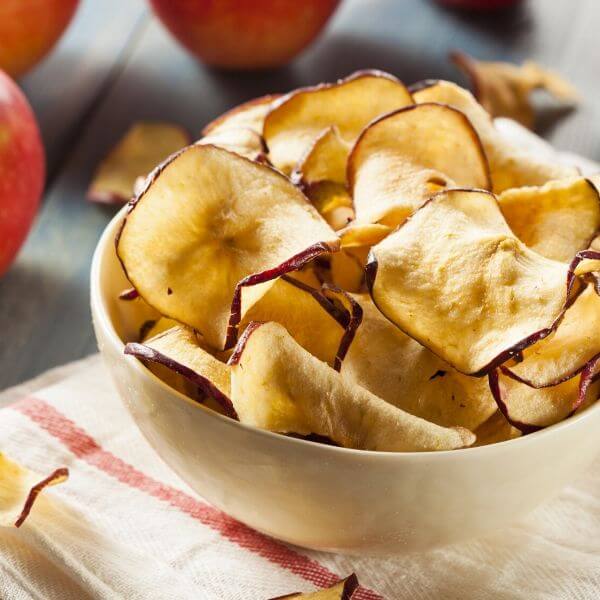 Dehydrated fruit with no added sugar
Dehydrated fruit will become your favorite snack with the B-dry dehydrator. You can dehydrate pineapple, apple, strawberry, banana, mango and any other fruit. With the dehydrator you will get your dried fruit without sugar to munch on or add to Greek yogurt for an energizing and tasty breakfast. Thanks to the drying process and the long natural preservation, you will have your favorite fruit available all year round!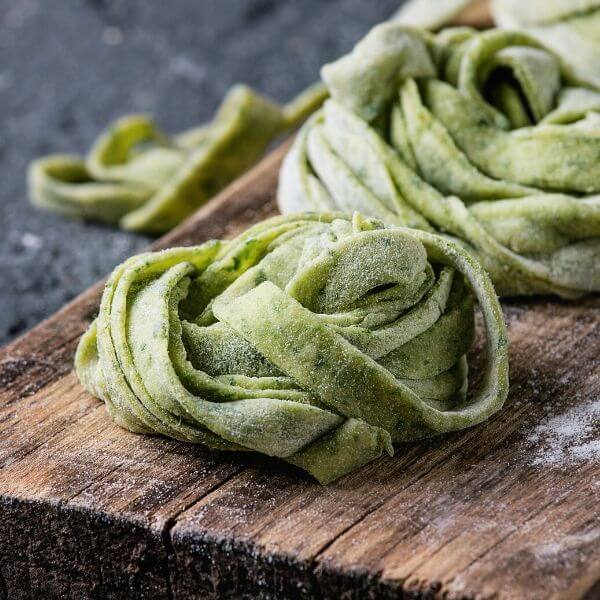 Flour of… vegetables!
Did you know that some types of vegetables can be dried easily ground into flour? Pea flour or pumpkin flour are examples of how you can also use vegetables to enrich fresh homemade pasta, bread, pizza and porridge. With vegetable flour you will have a natural ingredient at your disposal to create new, tasty and nutritious recipes. Not only! You can also dry vegetable peels or pea pods for your anti-waste recipes.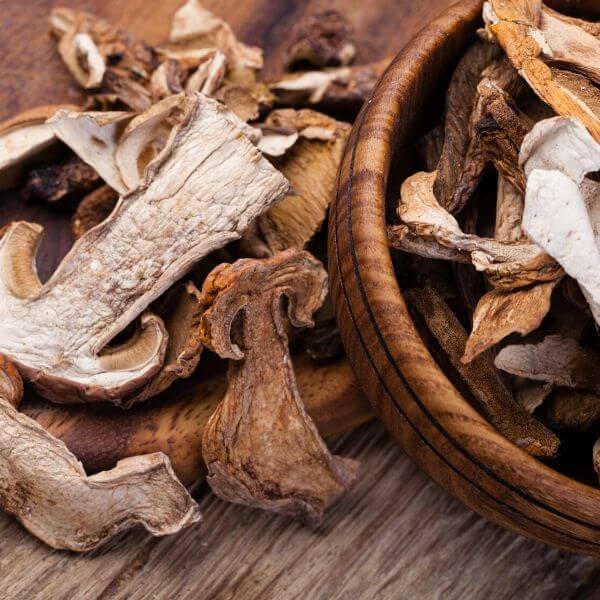 Dried mushrooms all year round
With the B-dry Ariete dehydrator, preparing dried mushrooms at home is child's play, because you can dry any type of mushroom and always have it ready at home to prepare a last-minute mushroom risotto, or sauce with mushrooms for seasoning fresh noodles. Just dry them and keep them in a dry place and, in a few moments, soak the dried mushrooms in a little water and you will rediscover the true flavor and aroma of fresh mushrooms.
Fruits, vegetables, mushrooms and… everything you can dehydrate at home with B-dry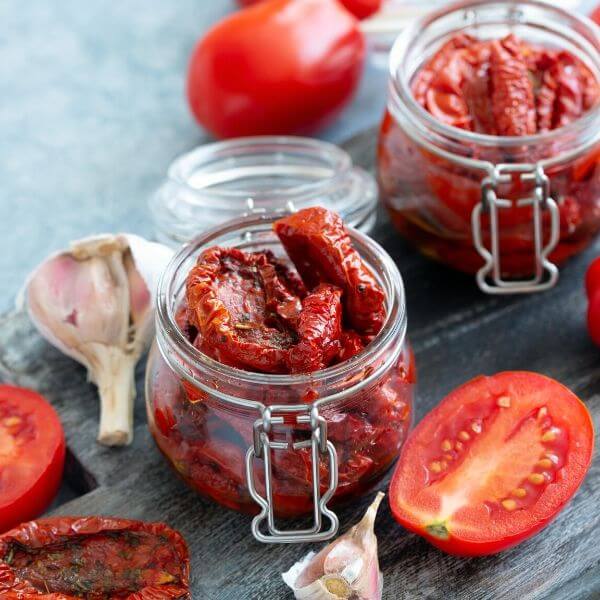 Dried Tomatoes in Oil
Drying tomatoes is a widespread practice in warmer countries, where the hot summer sun is the perfect ally for drying tomatoes flawlessly and quickly. Now with the B-dry dehydrator you can prepare sun-dried tomatoes too and in no time. The advantage of dried tomatoes is that you can keep them, even for a long time, as they are, or prepare jars of dried tomatoes in oil, to which you can add capers and aromatic herbs, perfect for appetizers or aperitifs with friends.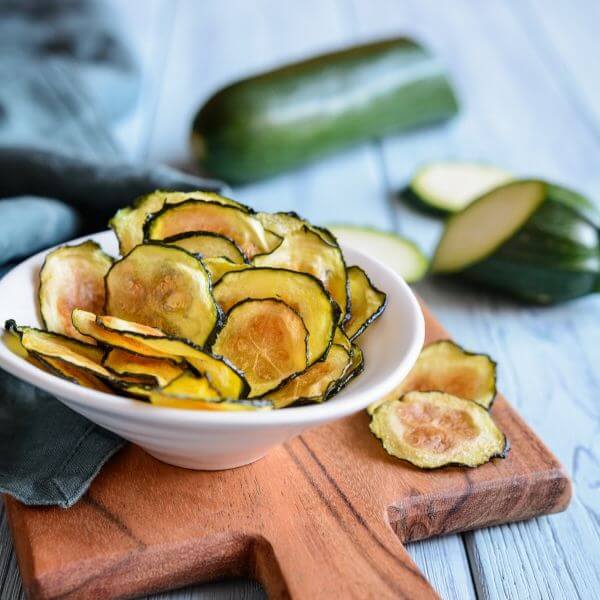 Dried Vegetable Chips
Drying vegetables allows you to concentrate all the nutrients inside them simply by evaporating the water contained inside them. In this way the vegetables become a concentrate of fibres, vitamins and mineral salts. An idea for a light, but particular and tasty aperitif are the zucchini chips. To prepare them, simply cut the courgettes into thin slices (the thinner the slices, the crisper the chips will become!) and use the B-dry Ariete dehydrator. In a short time you will have zucchini ready to be stored or to be eaten as a delicious snack.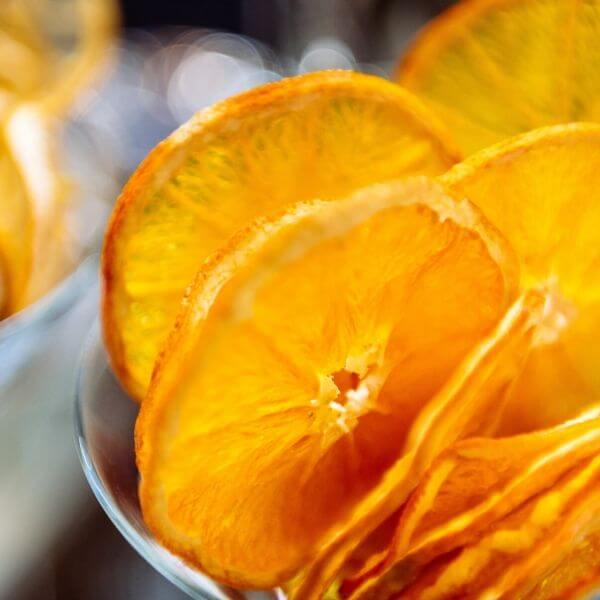 Dried fruit for your cocktails
Dried fruit is good to eat and also perfect for decorating, not only cakes and desserts, but also cocktails. Dried orange is certainly a great classic of dehydrated fruit, but apples, lemons or strawberries are also perfect for decorating your preparations in the kitchen.
| Label | Value |
| --- | --- |
| Model | 0616 |
| Code | 00C061600AR0 |
| EAN | 8003705117501 |
| Power 245W | ✓ |
| Adjustable temperature from 35°C to 70°C | ✓ |
| Even heat distribution | ✓ |
| Suitable for dehydration of various types of food, as fruit, vegetable, mushrooms, herbs, meat | ✓ |
| Dehydration procedures with preservation of the minerals/vitamins level | ✓ |
| 5 interchangeable baskets with lid diameter 32 cm | ✓ |
| ON/OFF button | ✓ |
| BPA-free transparent baskets to check dehydrating progress | ✓ |
| Product length | 32.00 cm |
| Product width | 32.00 cm |
| Product height | 27.00 cm |
| Product weight | 2.40 Kg |
| Box weight | 3.23 Kg |
| Master weight | 14.14 Kg |
| Master pieces | 4 |
| Pallet pieces | 32 |
| 20 container pieces | 700 |
| 40 container pieces | 1400 |
| 40H container pieces | 1640 |