Blue Vintage american coffee machine
1342/05
American coffee machine, drip coffee with 4-12 cup glass jug. Programmable up to 24 hours in advance
American coffee for your Sunday brunches
Coffee maker for American coffee, makes 4 to 12 cups of delicious long coffee, hot and full of flavour. Thanks to the built-in timer and the LCD display, it is possible to program the preparation of coffee in the next 24 hours. The tempered glass jug support plate keeps the coffee warm for about half an hour. The anti-dripping system allows the coffee machine to stop dispensing when the cup is removed. The dispensing can be restarted by pressing the Pause & Serve button. The filter holder is removable and easily washable.
American coffee machine
Makes 4 to 12 cups of delicious long coffee
It can be programmed to make coffee in the next 24 hours
Removable and easily washable filter holder
Watch the Americano Coffee Machine in action!
American vintage coffee machine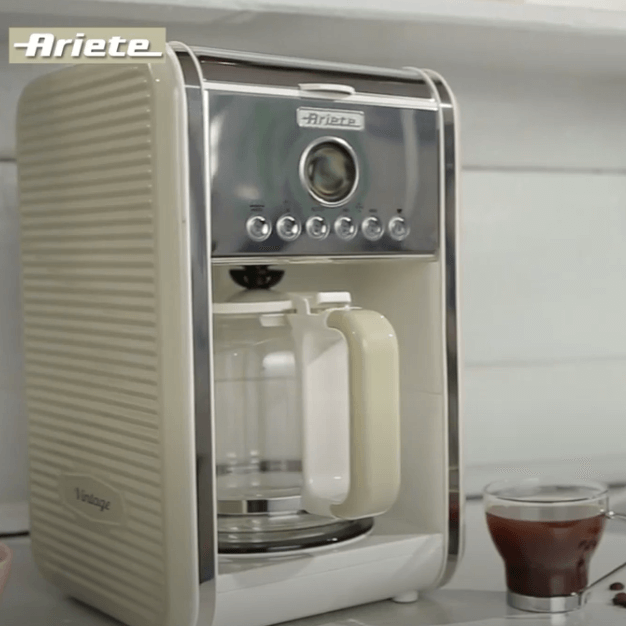 Retrò Vintage Design
The Vintage coffee machine is a leap back into America of the 1950s! It is available in three different pastel colours (light blue, beige and green) and its retro lines make it a decor element for your kitchen, perfect to display even after use.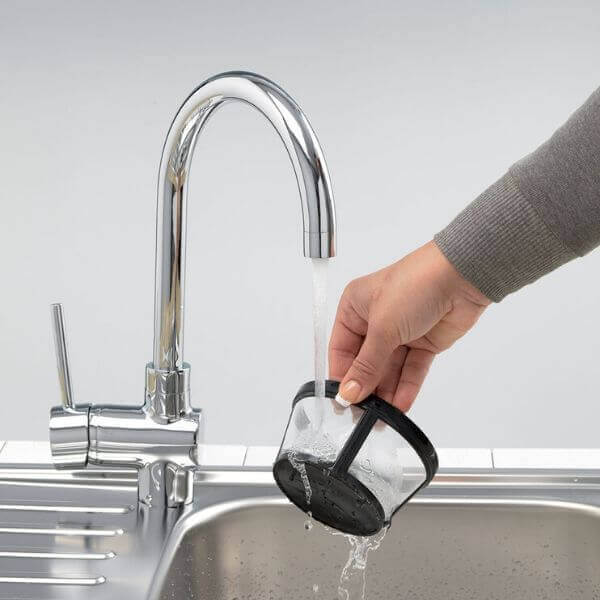 Removable and Washable Coffee Filter
The coffee filter is removable and easy to fill, but also easy to wash directly under water, so your American coffee machine is ready for brewing the next coffee.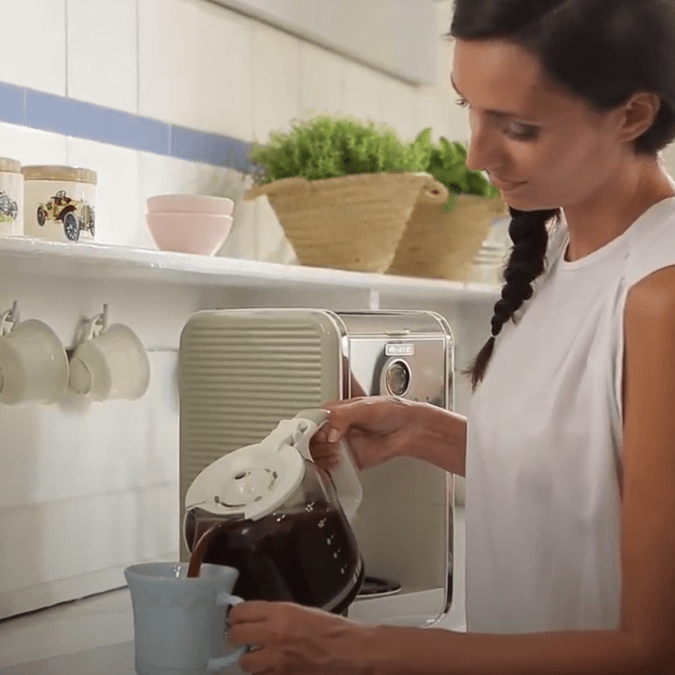 4 to 12 cups of American coffee
The Ariete Vintage line American coffee machine will diffuse the aromatic scent of delicious long coffee, hot and full of flavour, in your kitchen. Thanks to the practical dispenser, you can prepare 4 to 12 cups of coffee at the same time.
Drip Coffee and Long Coffee for your slow and fast breakfasts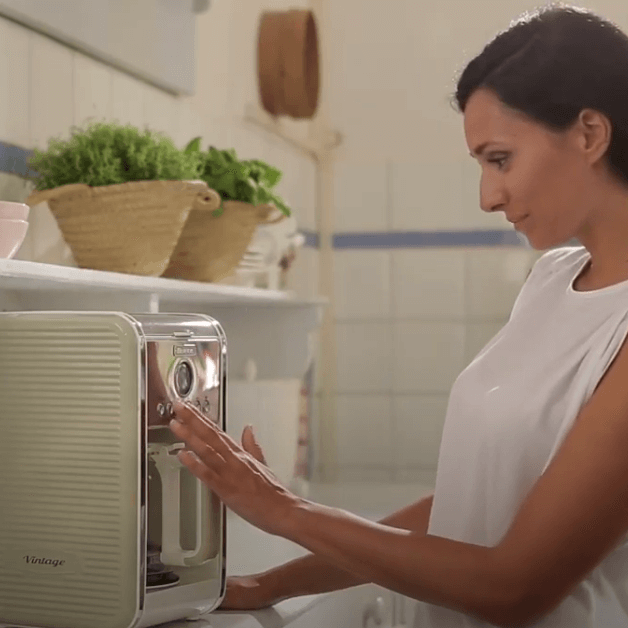 Program the coffee machine to make coffee up to 24 hours in advance
If you have little time to prepare your coffee in the morning, the American coffee machine will meet all your needs, as it can be programmed up to 24 hours in advance. You will wake up in the morning with a pleasant scent of freshly brewed coffee.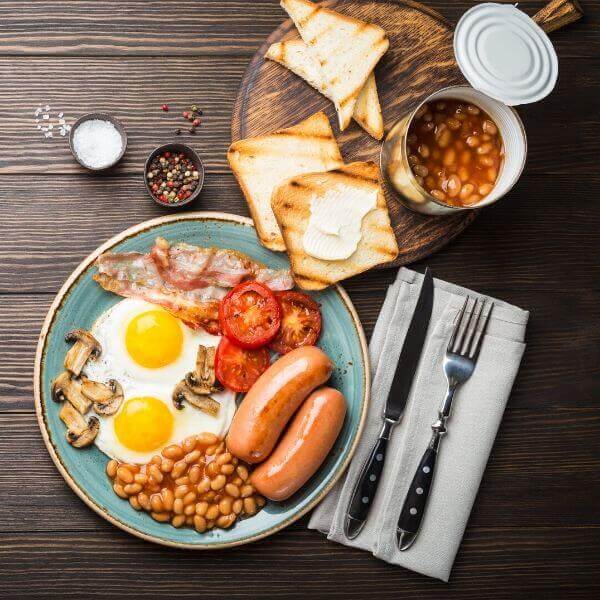 American Breakfast
American coffee is a must-have for your Sunday brunch. With the Vintage coffee machine, you can prepare the perfect drip coffee for scrambled eggs, bacon and toast, as well as for sweet beagles and toast with jam.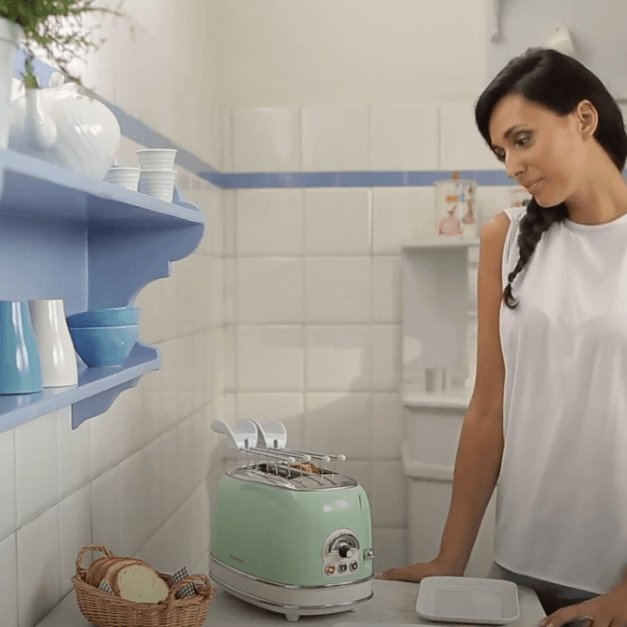 Discover the Ariete Vintage Line
Retro lines, pastel colours and shabby chic design. The Ariete Vintage range is a blend of Italian design, practicality and simplicity in use, with many products designed to decorate your kitchen with an elegant vintage style.
| Label | Value |
| --- | --- |
| Model | 1342 |
| Code | 00M134205AR0 |
| EAN | 8003705114159 |
| Capacity | 4-12 cups |
| Timer | ✓ |
| Program function | ✓ |
| Pause&Serve function | ✓ |
| Tempered glass jug | ✓ |
| Hot plate | ✓ |
| Conformity Marks | CE |
| Product length | 21.00 cm |
| Product width | 23.50 cm |
| Product height | 35.00 cm |
| Product weight | 2.90 Kg |
| Box weight | 4.08 Kg |
| Master weight | 4.08 Kg |
| Master pieces | 1 |
| Pallet pieces | 44 |
| 20 container pieces | 880 |
| 40 container pieces | 1760 |
| 40H container pieces | 1850 |