XSteam no stop
4147/02
Continuous steam cleaner with refillable tank and aluminum boiler. Unlimited autonomy. Steam ready in 4 minutes. Cleans, degreases, sanitizes and kills 99.9% of germs, bacteria, mites and allergens
Thanks to the refillable tank, you can clean and sanitize without interruptions with continuous steam
XSteam no stop: the portable steam cleaner with unlimited autonomy. Thanks to the natural force of steam XSteam no stop cleans all household surfaces for maximum hygiene without the aid of chemical detergents, killing up to 99,9% of germs and bacteria. The steam regulation ensures the correct dispensing according to the type of fl oor selected and the clean surfaces dry in a few minutes. The rechargeable water tank is fast and continuous and allows non-stop cleaning while saving time.
Efficient and compact steam cleaner for the hygiene of your home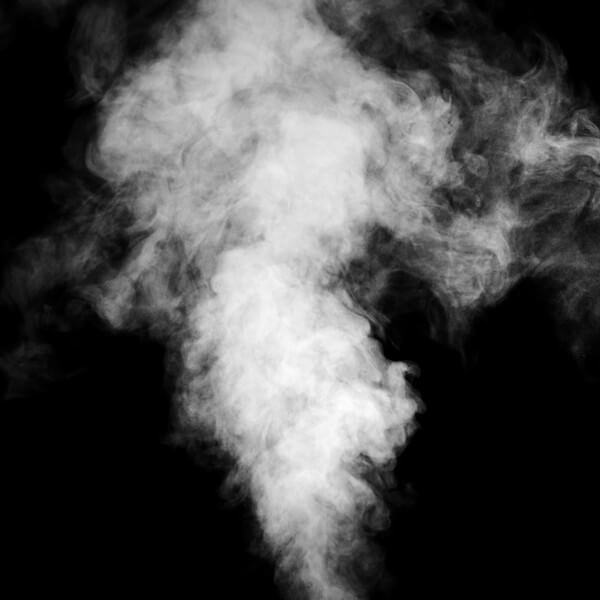 Why clean with steam?
The advantage of cleaning with steam is the result! Using simply water and without chemical detergents, steam eliminates the most stubborn dirt in the kitchen, disinfects the bathroom and sanitizes mattresses, pillows and fabrics. A true force of nature!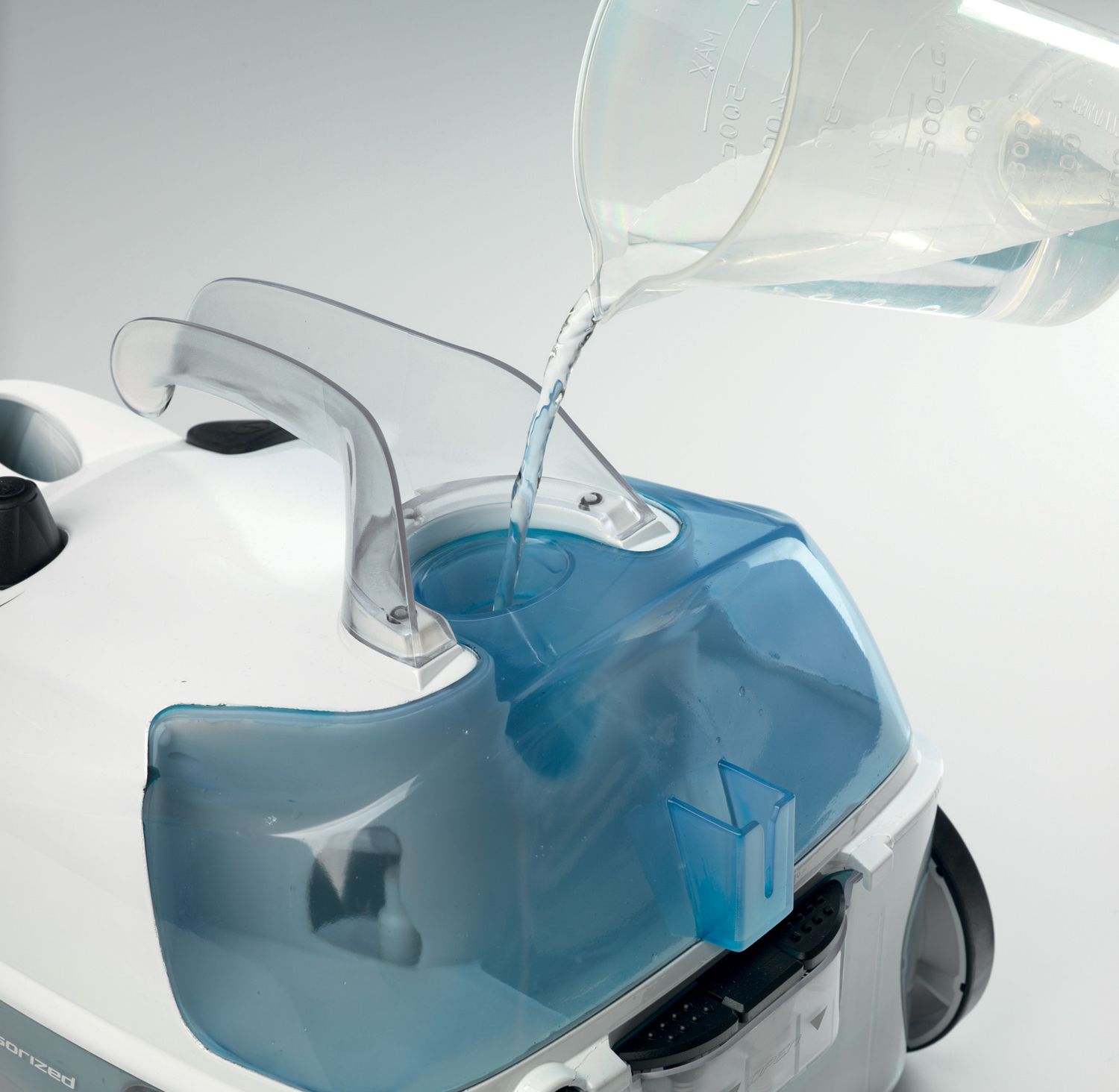 Multipurpose steam cleaner with unlimited autonomy
XSteam no stop is the steam cleaner that really sanitizes any hidden corner and thanks to the 1.1-litre rechargeable tank you never stop cleaning! In fact, you can top up the water without waiting for the boiler to cool down and complete cleaning quickly and effectively.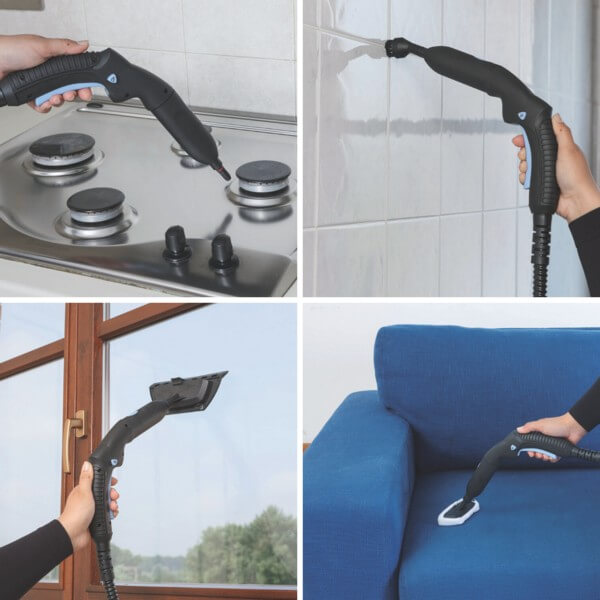 What can you clean with steam?
With XSteam no stop you can really clean everything. The round brushes are perfect for thoroughly degreasing the kitchen hob and the oven, the spout revives cushions and cuddly toys, the brush with the cap cloth is designed for fabrics, curtains and mattresses, the 90° spout to reach the most hidden. Adjust the steam jet with the appropriate knob for effective cleaning even on the most delicate surfaces.
Sanitize your home with only the natural power of steam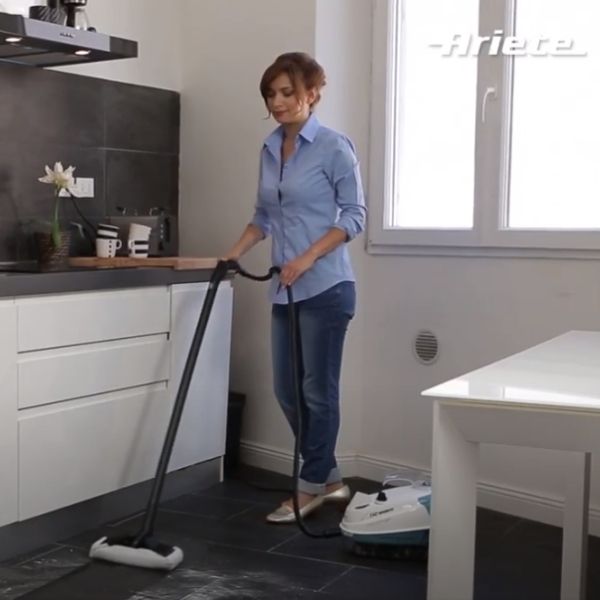 Steam floor cleaner with microfibre cloth
In a single cylinder steam cleaner you also have the convenience of a steam floor cleaner, which cleans parquet, marble and tiles with ease. In addition to being a natural floor sanitizer, you no longer need to wait for it to dry, because the steam leaves no trace of wetness.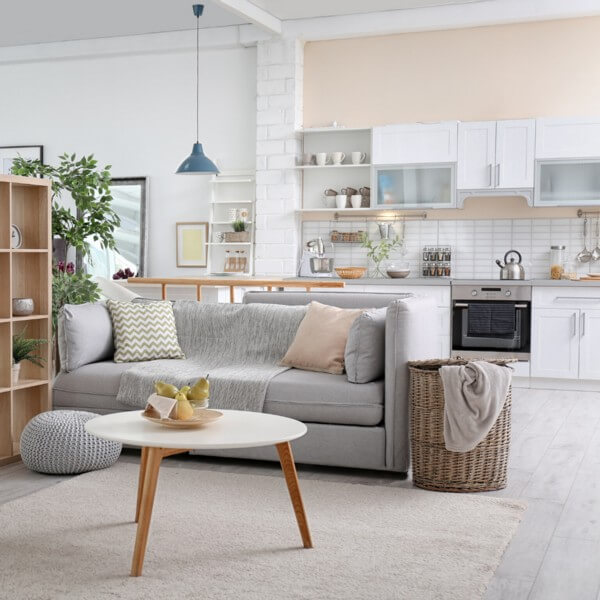 Easy and brilliant clean throughout the house
To make the whole house shine, steam is the easiest and cheapest solution. While the high pressure jet defeats dirt and encrustations, it dries quickly and thanks to the high temperature of the steam it deeply sanitizes environments and surfaces of all kinds.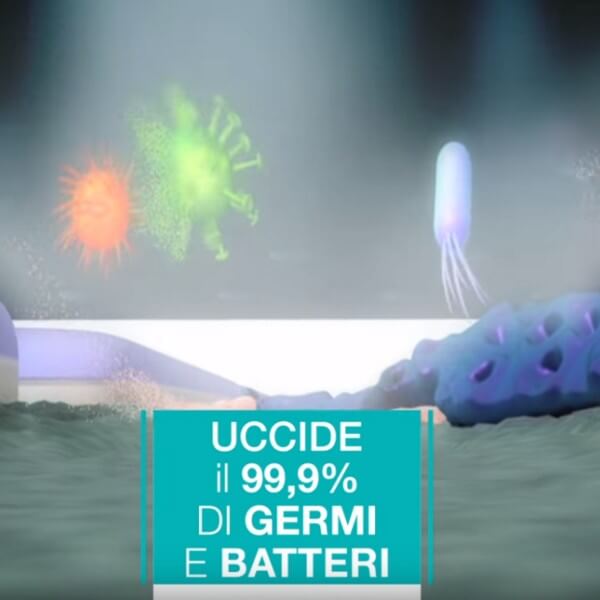 Hygiene and safety with steam at 100°
To protect your home from contamination by germs and bacteria, you can use steam as a powerful and natural sanitizer. Without resorting to chemical cleaners, your home will once again be a clean and safe place for your whole family.
| Label | Value |
| --- | --- |
| Model | 4147 |
| Code | 00P414702AR0 |
| EAN | 8003705115873 |
| Power | 1500 W |
| Tank capacity | 1.1 l |
| Boiler capacity | useful 170 cc, total 600 cc |
| Unlimited autonomy | ✓ |
| Warming time | 4 minutes |
| Maximum pressure | 4 bar |
| Steam lock and unlock crevice | ✓ |
| Steam control knob | ✓ |
| ON/OFF button | ✓ |
| On/Off and Steam ready light | ✓ |
| Cable length | 6 meters |
| Integrated accessory compartment | ✓ |
| | ✓ |
| Accessories included, extension tubes, 90° crevice, floor brush, brush adapter, window washer, large and small round brushes, funnel, measuring cup, adapter crevice, fabric brush with cloth, microfibre cloth for floors. | ✓ |
| Product length | 37.00 cm |
| Product width | 26.00 cm |
| Product height | 30.00 cm |
| Product weight | 5.39 Kg |
| Box weight | 7.15 Kg |
| Master weight | 7.15 Kg |
| Master pieces | 1 |
| Pallet pieces | 25 |
| 20 container pieces | 530 |
| 40 container pieces | 1090 |
| 40H container pieces | 1280 |