Handy Force RBT
2759/10
Electric broom with wire. The built-in handheld vacuum cleaner is ideal for cleaning car interiors
Electric Broom with Motorized Brush to thoroughly clean all floors in the house
Handy Force RBT
is the new corded electric broom, light and easy to handle, equipped with a double brush: a multipurpose brush for all types of floors and carpets and a motorised brush with LED lights to find and reach dirt even in the most hidden crevices. The cyclonic technology, the complete accessory kit and the ability to also use the Handy Force RBT as a handheld vacuum cleaner make it ideal for removing dust quickly and easily from all surfaces in your home, including sofas, crevices and car interiors. Guaranteed cleaning power.
Handy Force RBT is the powerful and light electric broom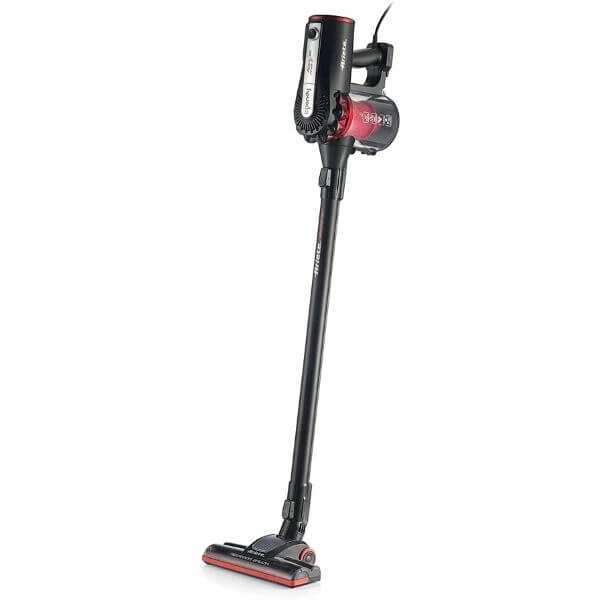 Lightweight and easy to handle
To comfortably vacuum your entire home, you need a versatile and light electric broom, which can adapt to any corner, even the most hidden. The Handy Force RBT is the lightweight and handy Ariete broom, designed to make vacuuming the house a quick and easy activity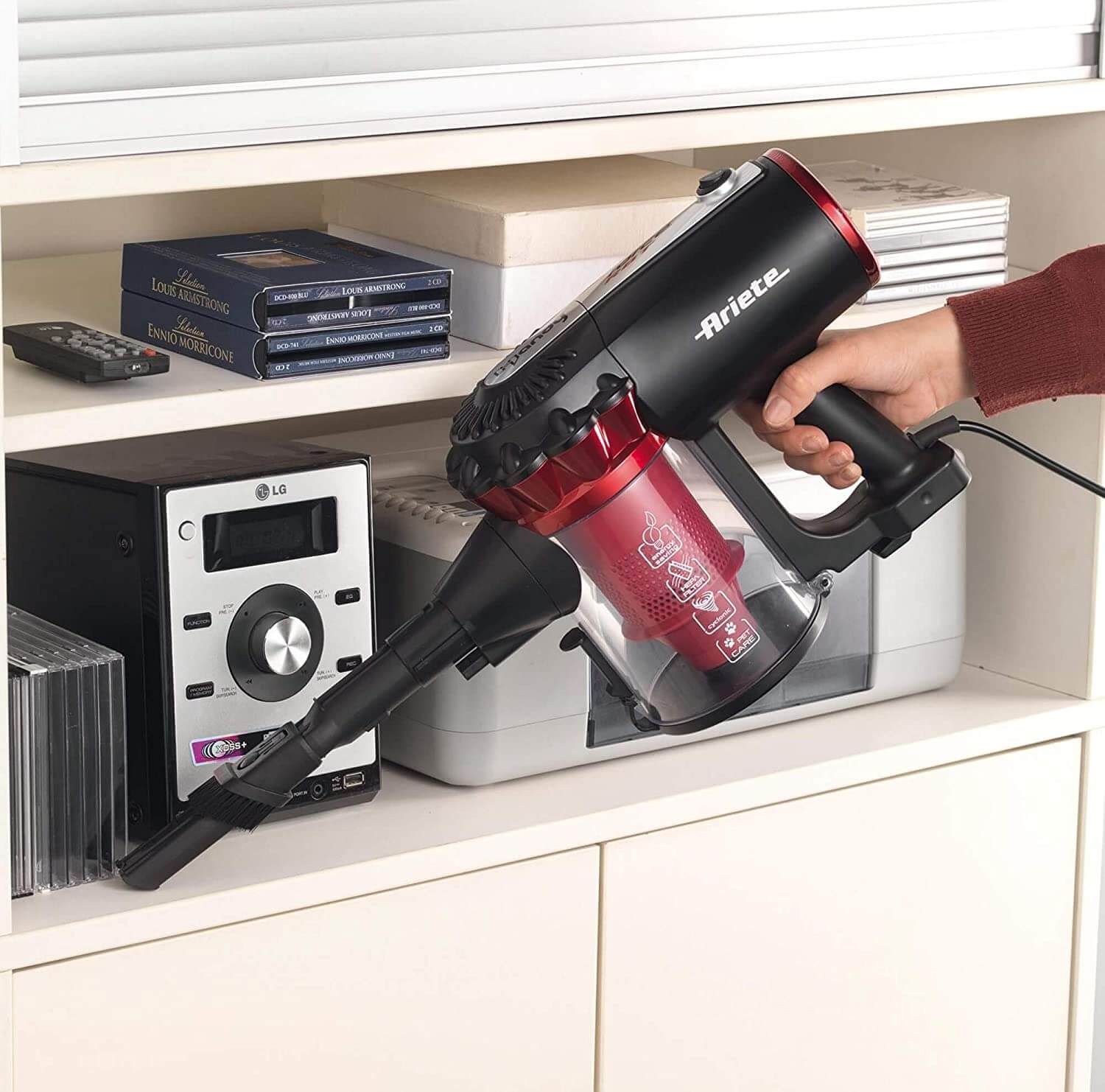 Upright Broom and Handheld Vacuum Cleaner
Handy Force RBT is both an upright broom and a portable vacuum cleaner. With a simple click, it is possible to disassemble it and use the Handy Force RBT in all contexts in your home, thanks to the supplied accessories. It will be your indispensable ally in your daily chores.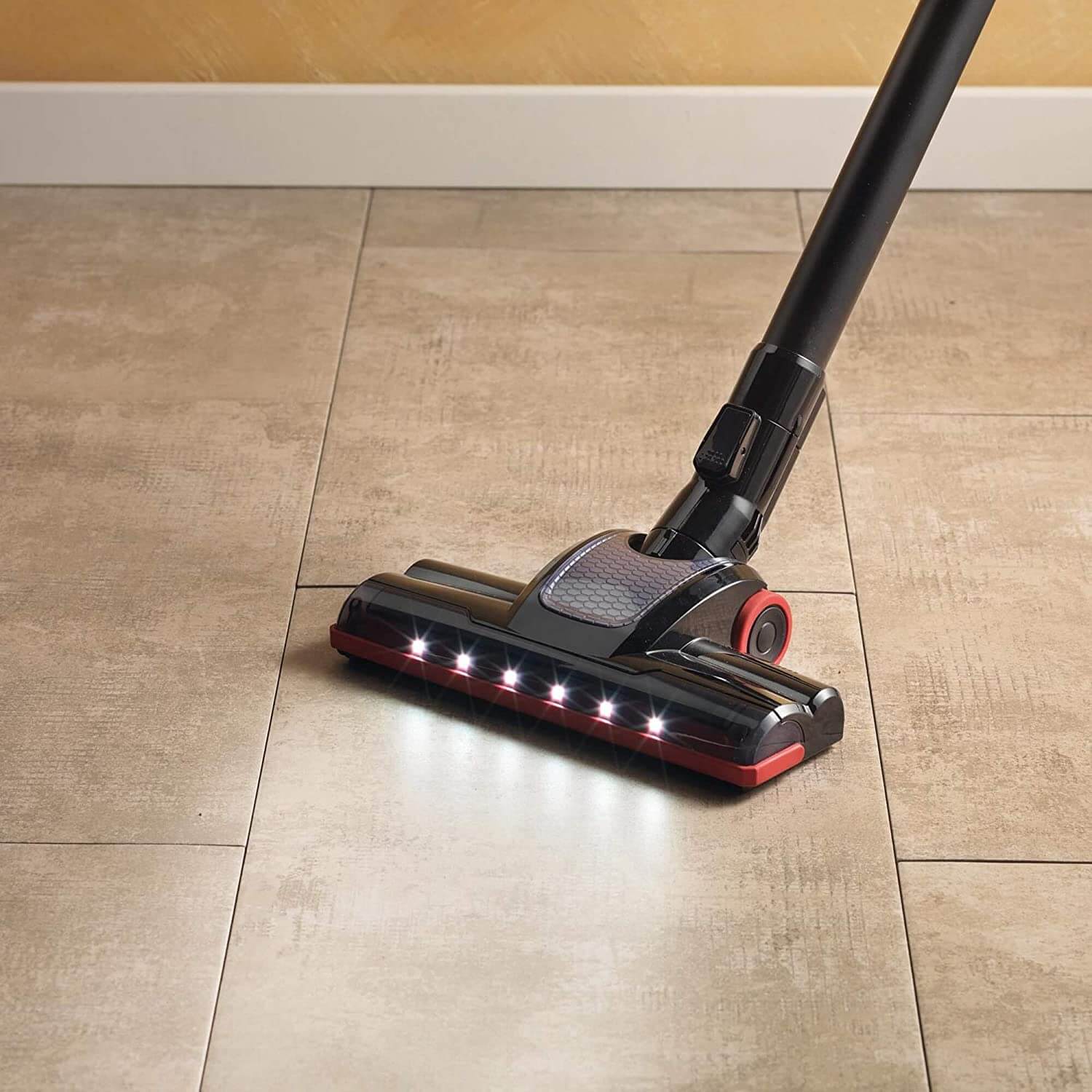 Motorised brush ideal for vacuuming pet hair
The motorised brush of the Handy Force RBT electric broom is particularly suitable for anyone who has a pet in their home, allowing you to effectively vacuum the pet hair scattered around the house, quickly and with great agility.
Hepa filter to eliminate dust, mites and allergies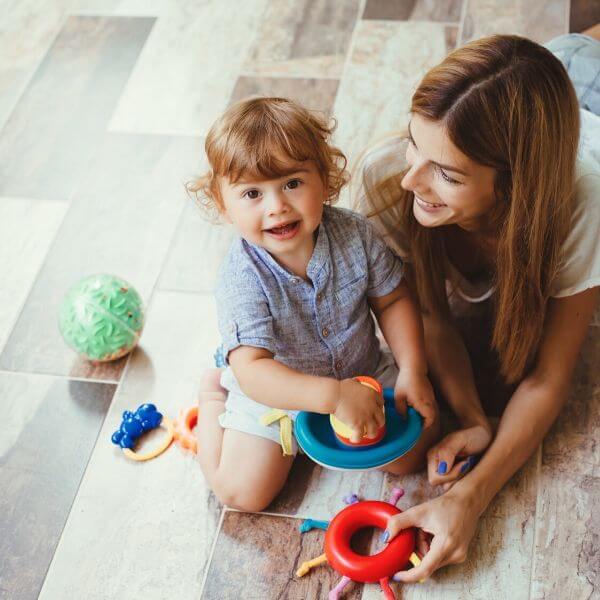 Allergies to dust - no thanks!
The suction power of the Handy Force RBT, combined with the HEPA filter, ensure not only deep vacuuming, but also the elimination of micro dust, mites and pollen which thus remain trapped inside the tank, avoiding their dispersion into the air.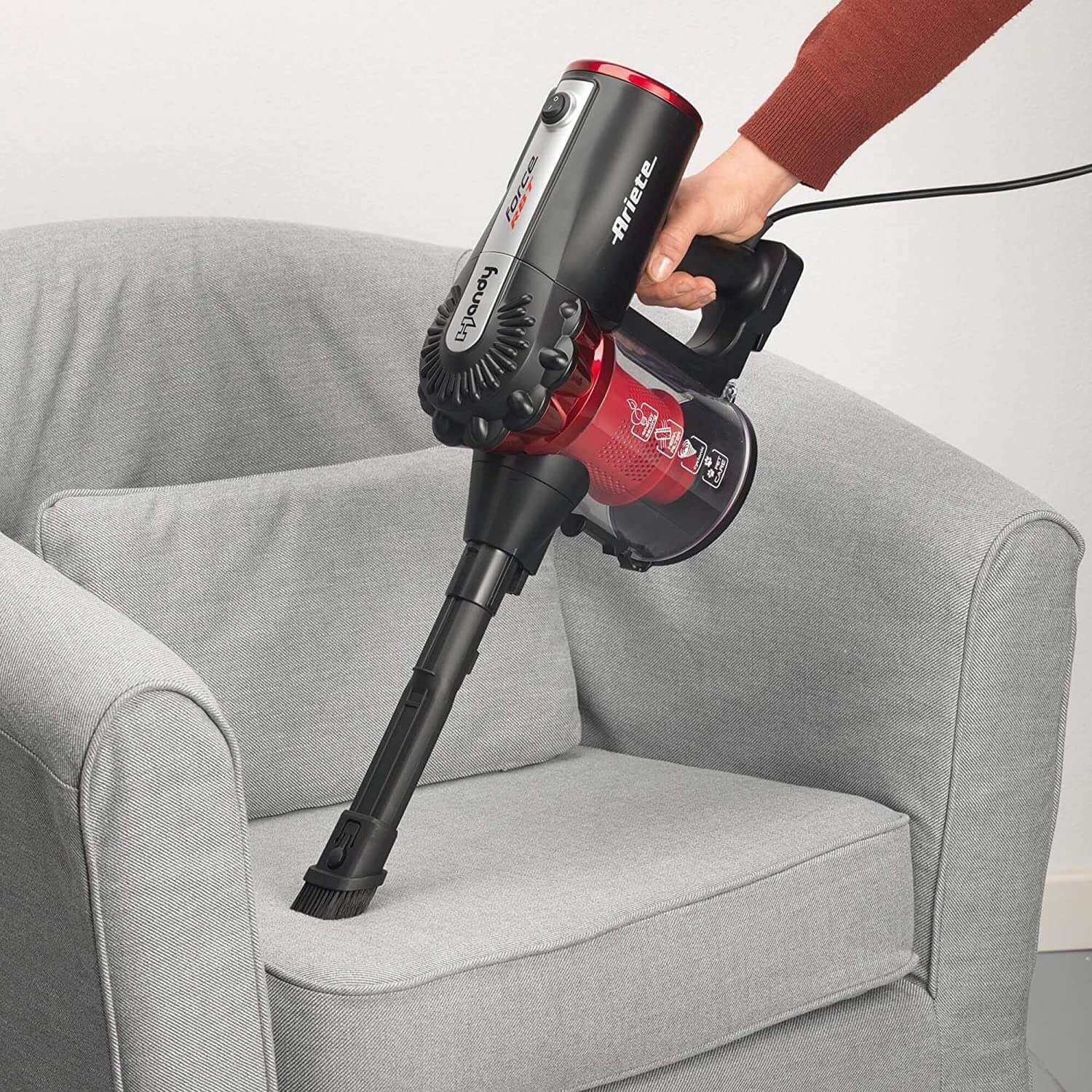 Perfect for Refreshing Your Sofas
Handy Force RBT instantly becomes an ideal vacuum cleaner for vacuuming and refreshing sofas and armchairs, but also car interiors. No more dust when Ariete's Handy Force RBT is around!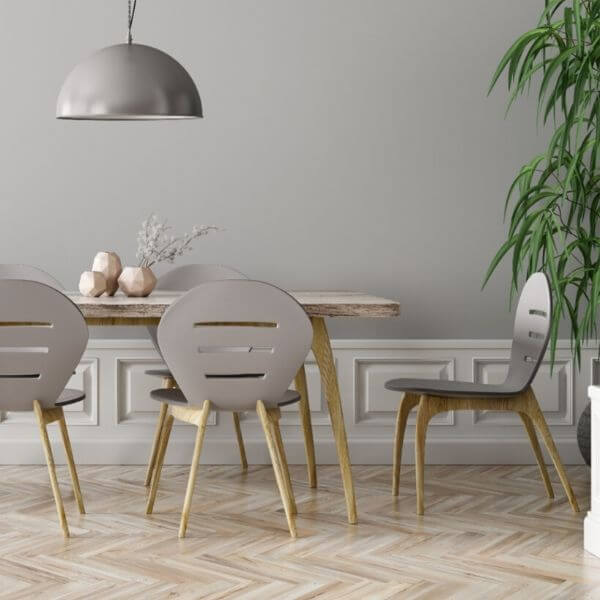 Vacuum even the most delicate floors and carpets
The universal brush has been designed to deeply clean any type of floor, even the most delicate ones such as marble, porcelain stoneware or ceramic. Handy Force RBT vacuums and cleans any surface, including carpets, where the maximum concentration of dust is found in your home.
| Label | Value |
| --- | --- |
| Model | 2759 |
| Code | 00P275910AR0 |
| EAN | 8003705117914 |
| Power | 600 W |
| HEPA filter | ✓ |
| 2 in 1 bagless cyclonic technology | ✓ |
| Cable length | 5 mt |
| Tank capacity | 0,5 L |
| Rotating brush with LED lights | ✓ |
| Multi-purpose floor/carpet brush | ✓ |
| Wall support | ✓ |
| Combined spout 2 in 1 | ✓ |
| Product length | 27.00 cm |
| Product width | 26.00 cm |
| Product height | 100.00 cm |
| Product weight | 2.92 Kg |
| Box weight | 3.78 Kg |
| Master weight | 16.20 Kg |
| Master pieces | 4 |
| Pallet pieces | 36 |
| 20 container pieces | 660 |
| 40 container pieces | 1420 |
| 40H container pieces | 1660 |