Gratì Superior
0449/00
Professional electric grater to grate even the hardest and most resistant foods. Cheese, dry bread, dried fruit, chocolate
Robust and resistant Professional Electric Grater
A perfect combination between design and professional performances for this electric grater of extraordinary features. The elegant casted metal body gives roughness and sturdiness to the product, while the quiet and powerful induction motor ensures the highest performances. Completely dismountable for an easy and practical cleaning.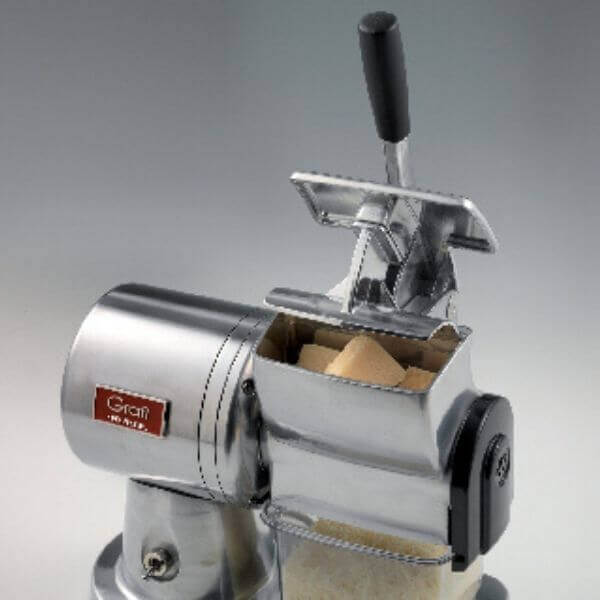 Professional electric grater
Gratì Superior is the perfect combination of design and performance. Grates any ingredient to perfection, even the hardest and most resistant, with professional performance thanks to the stainless steel toothed roller and metal hopper.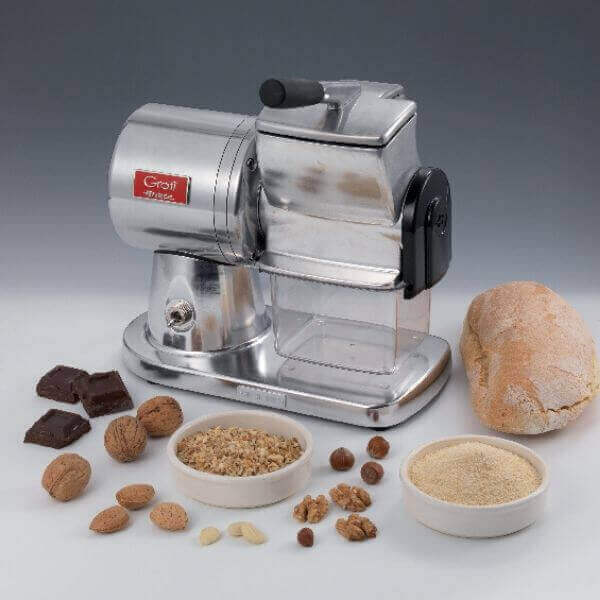 Grate any ingredient quickly and silently
Gratì Superior is much more than an electric cheese grater! Test it with dry bread, dried fruit and chocolate. The induction motor grates silently and ensures very high performance.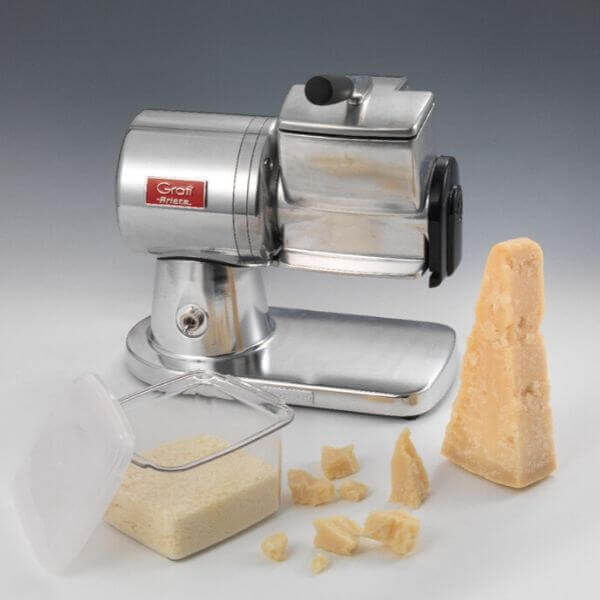 Store directly in the fridge
The practical transparent tray, which collects the freshly grated ingredients, is easily removable and equipped with a freshness-saving lid, therefore ideal for storing grated food in the refrigerator.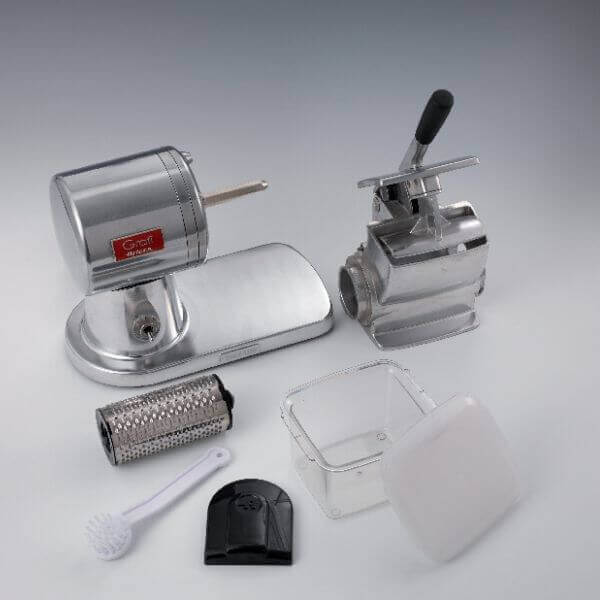 Easy to disassemble and clean
The elegant die-cast metal body of Gratì Superior is robust and reliable. The components can be disassembled in just a few steps and are easy to wash, to keep the electric grater always clean and ready for use.
| Label | Value |
| --- | --- |
| Model | 0449 |
| Code | 00C044900AR0 |
| EAN | 8003705112315 |
| Body made of casted alluminium | ✓ |
| Induction motor | ✓ |
| Dismountable hopper | ✓ |
| Removable roller made of stainless steel | ✓ |
| ON-OFF button | ✓ |
| Safety catch on bowl and presser | ✓ |
| Accessories | bowl with lid, cleaner |
| Grates cheese, hard bread, nuts, chocolate, dried fruit | ✓ |
| Product length | 30.00 cm |
| Product width | 16.00 cm |
| Product height | 33.00 cm |
| Product weight | 8.78 Kg |
| Box weight | 9.86 Kg |
| Master weight | 10.34 Kg |
| Master pieces | 1 |
| Pallet pieces | 48 |
| 20 container pieces | 840 |
| 40 container pieces | 1660 |
| 40H container pieces | 1945 |