Steam Power Easy
5571/00
Iron Instant, continuous and rechargeable steam generator. Ceramic plate. Adjustable thermostat
Why choose an Instant Steam Generator?
The instant steam generatos are designed to allow you to iron quickly and easily because the steam is ready immediately and you can start ironing immediately, without having to wait. In fact, instant steam ironing systems consist of a large tank that sens water directly to the iron via a special pump and steam is produced simply by contact of the water with the hot plate of the iron.
Steam Power Easy uses instant steam technology and guarantees you fast and easy ironing of any type of fabric and garment thanks to the ceramic soleplate.
A roomy, compact, light and easy to use instant steam generator iron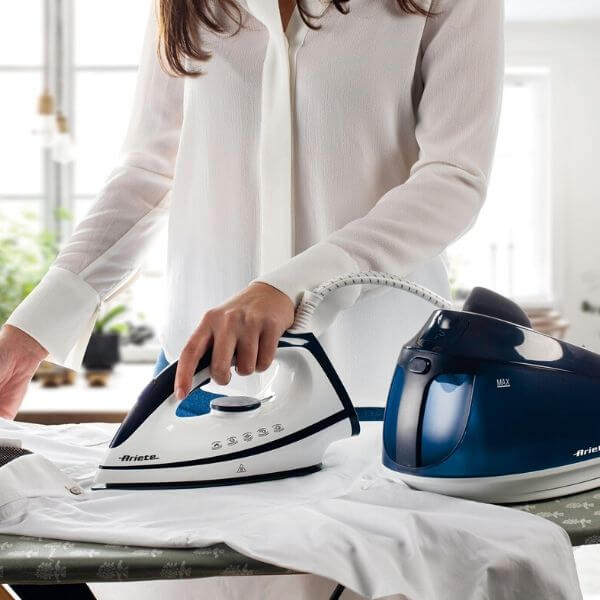 Instant Steam Generator
The advantages of ironing with an instant steam generator iron are many: immediate steam, continuous refilling of the tank and ease of use. With Steam Power Easy the result is guaranteed on any fabric!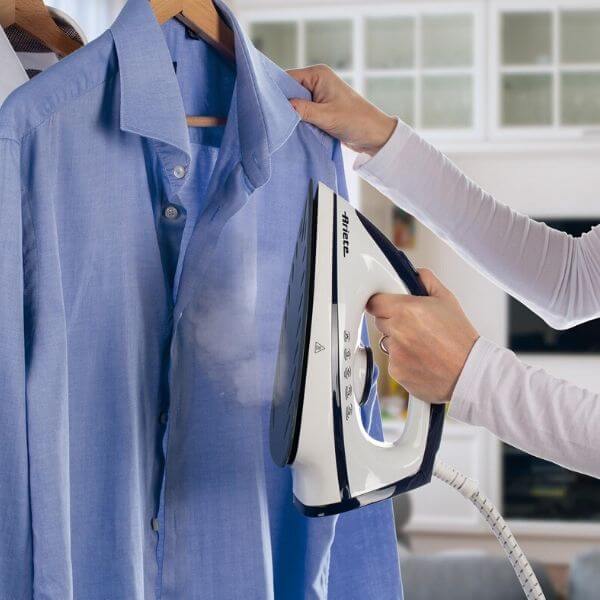 Vertical steam
To refresh clothes at full speed, the instant steam generator iron emits steam immediately even vertically. Try it to touch up clothes or to sanitize already worn garments, before putting them back in the wardrobe.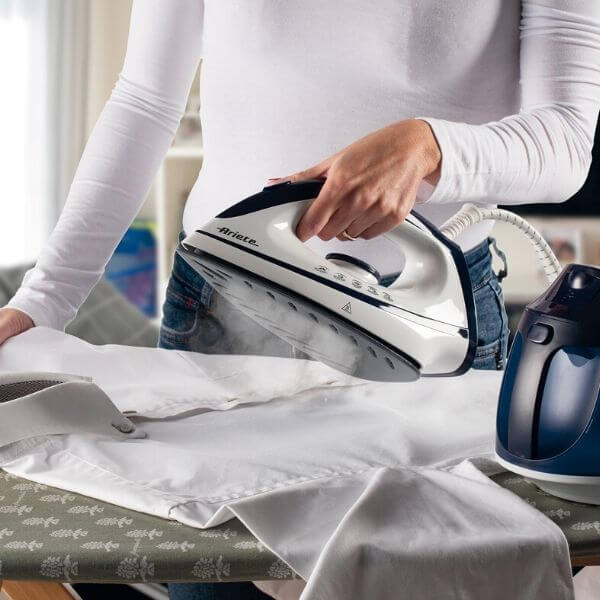 Continuous steam up to 120 g/minute
Thanks to the instant steam generator system, the steam jet of Steam Power Easy is immediate, well directed and intense, with a continuous steam of up to 120 grams of steam dispensed in one minute.
Zero waiting times with Steam Power Easy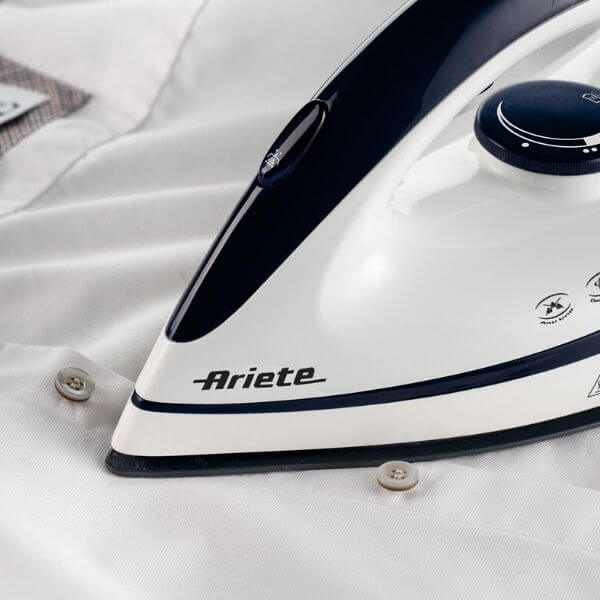 Adjustable thermostat
Based on the fabric you need to iron and the type of garment, you can select the best temperature to always obtain a perfect result on any garment.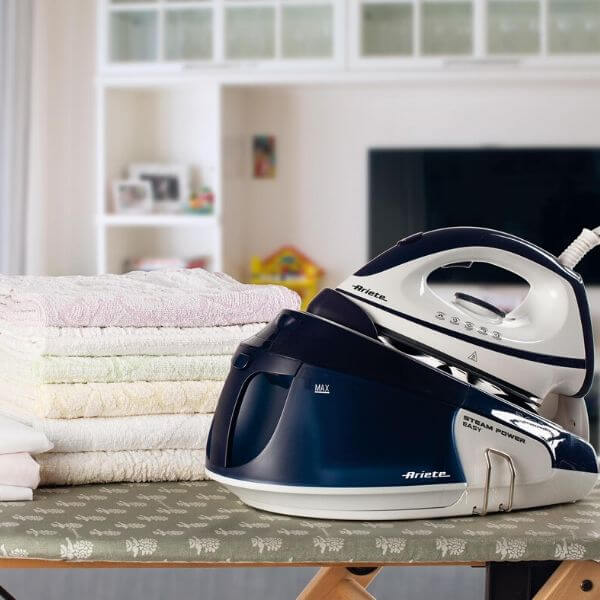 Large tank with continuous refill
Steam Power Easy is equipped with a large 1.8 liter tank which allows you to iron a large quantity of garments in any fabric. The continuous refill also ensures that you never run out of water or steam while you are ironing!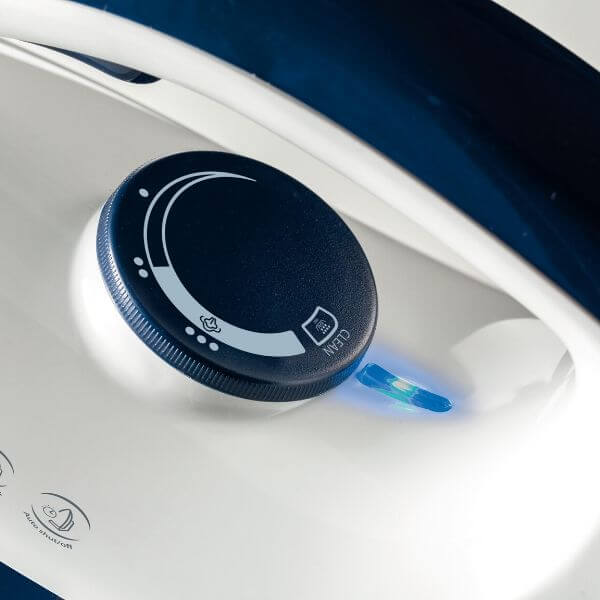 Self-cleaning function
The self-cleaning function is a guarantee of long life of the iron, it protects it from the onset of limescale which could compromise the functioning of the instant steam generator iron.
| Label | Value |
| --- | --- |
| Model | 5571 |
| Code | 00S557100AR0 |
| EAN | 8003705118089 |
| Power | 2400 Watts |
| Tank capacity | 1.8 L |
| Removable and refillable tank | ✓ |
| Continuous steam | Up to 120 g / min |
| Ceramic plate | ✓ |
| Steam shot | 130gr |
| Adjustable thermostat | ✓ |
| Anti-drip | ✓ |
| Self-cleaning | ✓ |
| Auto shut-off | ✓ |
| Power on, off and steam ready indicator | ✓ |
| Cable compartment | ✓ |
| Product length | 38.00 cm |
| Product width | 19.00 cm |
| Product height | 23.50 cm |
| Product weight | 2.67 Kg |
| Box weight | 3.97 Kg |
| Master weight | 9.28 Kg |
| Master pieces | 2 |
| Pallet pieces | 36 |
| 20 container pieces | 804 |
| 40 container pieces | 1668 |
| 40H container pieces | 1810 |