Non-stick electric grill with ridged plates for preparing excellent sandwiches, panini, hot dogs, hamburgers or brochettes. A compact and elegant kitchen aid.
For healthy, fat-free dishes full of flavour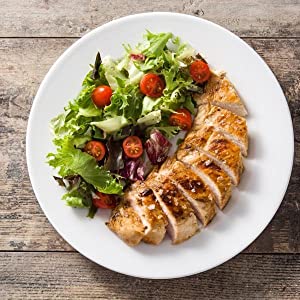 Light grilled
All low-calorie diets recommend grilling because it allows you to cook many foods without using fat and oil. With the Ariete Toast & Grill electric plate you can prepare light meals, but full of flavour!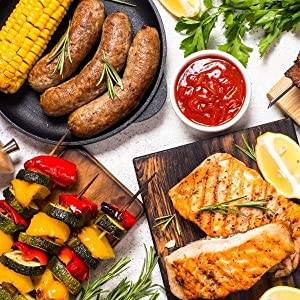 Fish and meat
With the Ariete Toast & Grill electric grill you can also grill meat and fish. Test it with succulent vegetable skewers, grilled salmon and meat of all kinds!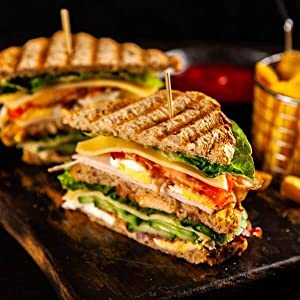 Toasts, sandwiches and rolls
Toast & Grill by Ariete is perfect for toasting sandwiches and rolls: thanks to the Teflon-coated and lined plates, even the most stuffed rolls and hamburgers will be toasted to perfection! Short on time to prepare lunch? A stuffed toast is what you need!
| Label | Value |
| --- | --- |
| Model | 1911 |
| Code | 00C191110AR0 |
| EAN | 8003705105409 |
| Power | 1000 Watt |
| temperature ready indicator light | ✓ |
| thermostat | ✓ |
| self-adjustable top plate height | ✓ |
| cord winder | ✓ |
| side closure for upright storage | ✓ |
| Product length | 31.00 cm |
| Product width | 24.00 cm |
| Product height | 9.00 cm |
| Product weight | 2.01 Kg |
| Box weight | 2.28 Kg |
| Master weight | 9.83 Kg |
| Master pieces | 4 |
| Pallet pieces | 80 |
| 20 container pieces | 1876 |
| 40 container pieces | 3752 |
| 40H container pieces | 4420 |